Special No. 127
Eau de Toilette
A refreshing citrus blend of bergamot and orange with petitgrain introduce the heart of lavender and geranium
Regular price
Sale price
$128.50
Unit price
per
Sale
Sold out
Add to Wishlist
Your wishlist has been temporarily saved. Please log in to save it permanently.
Share
Find a Stockist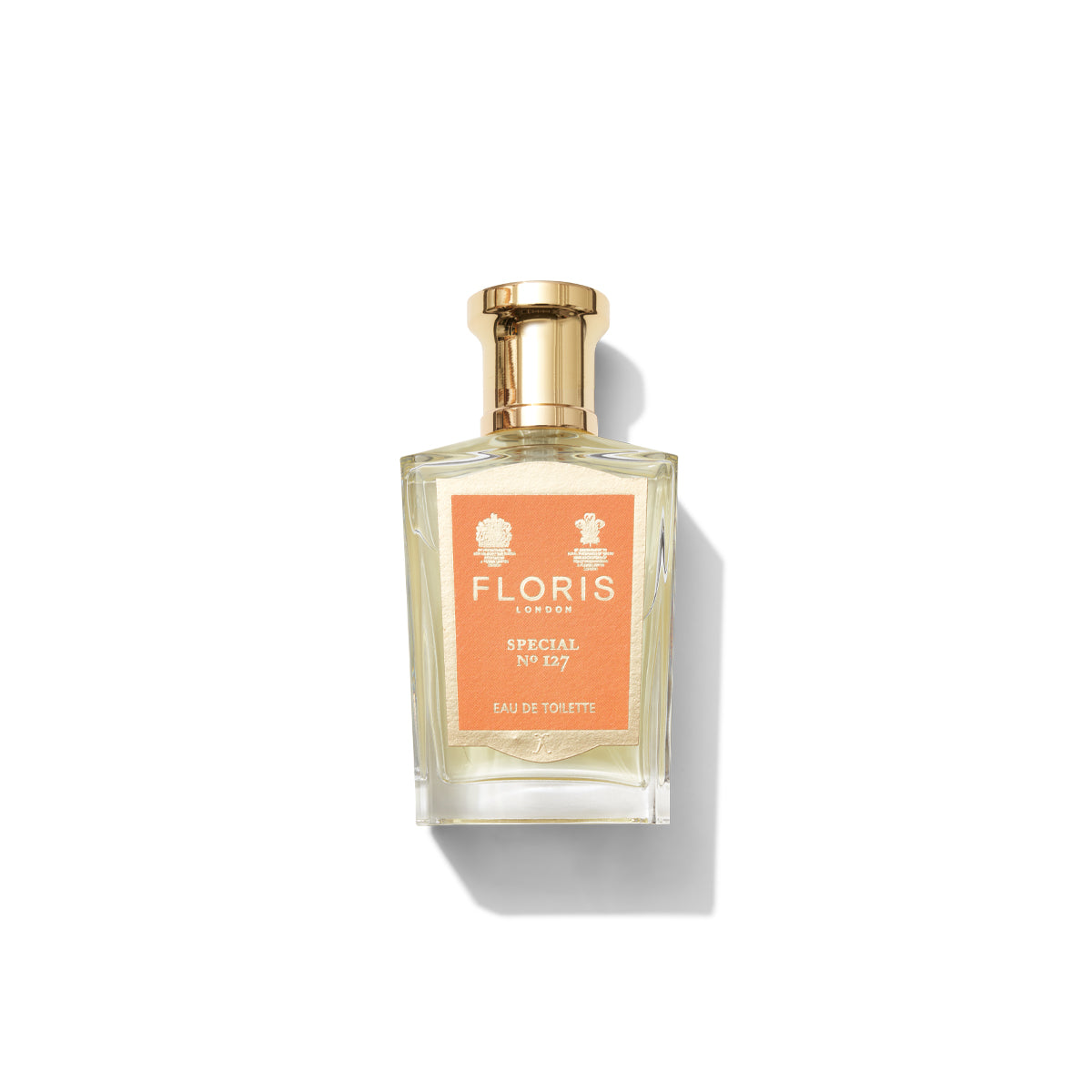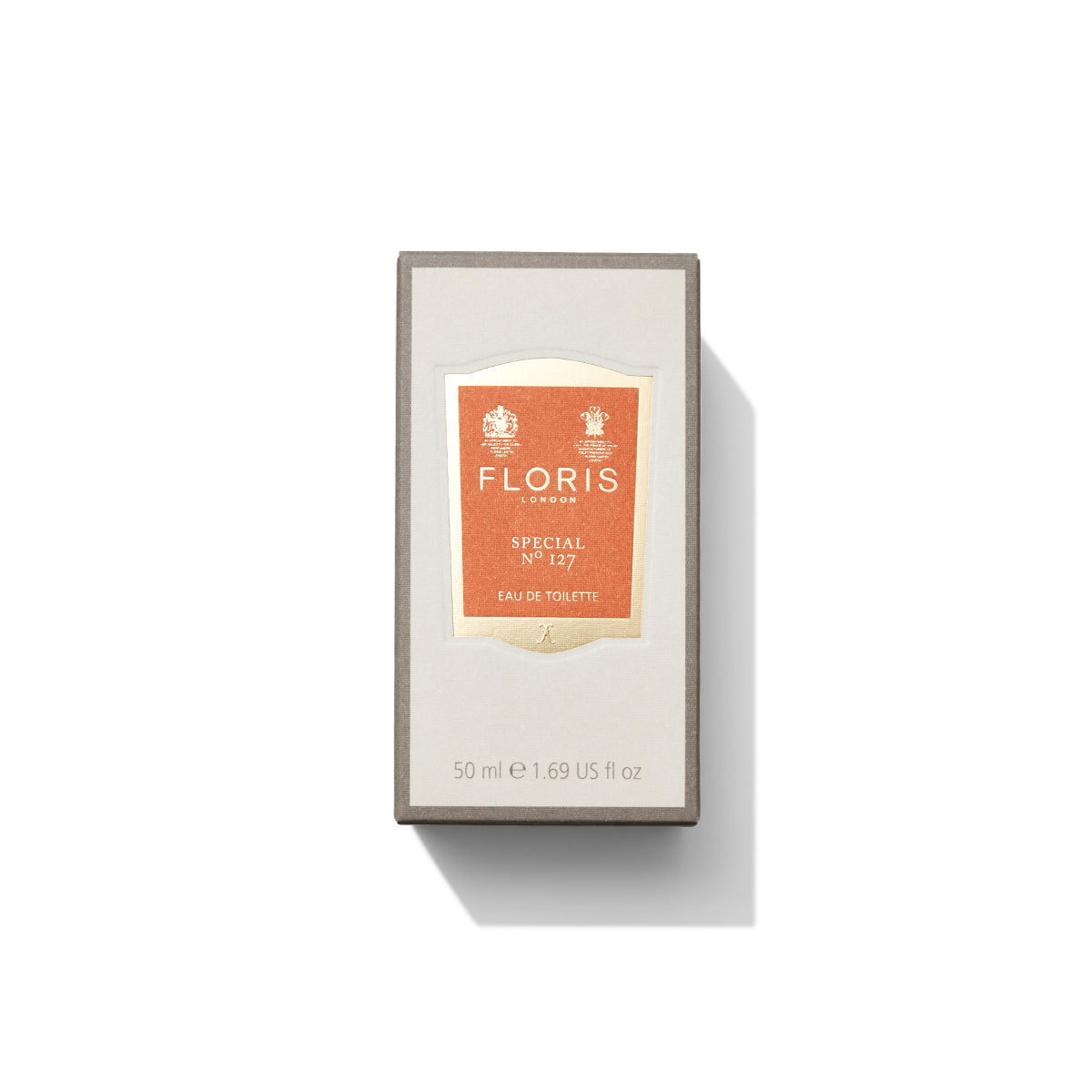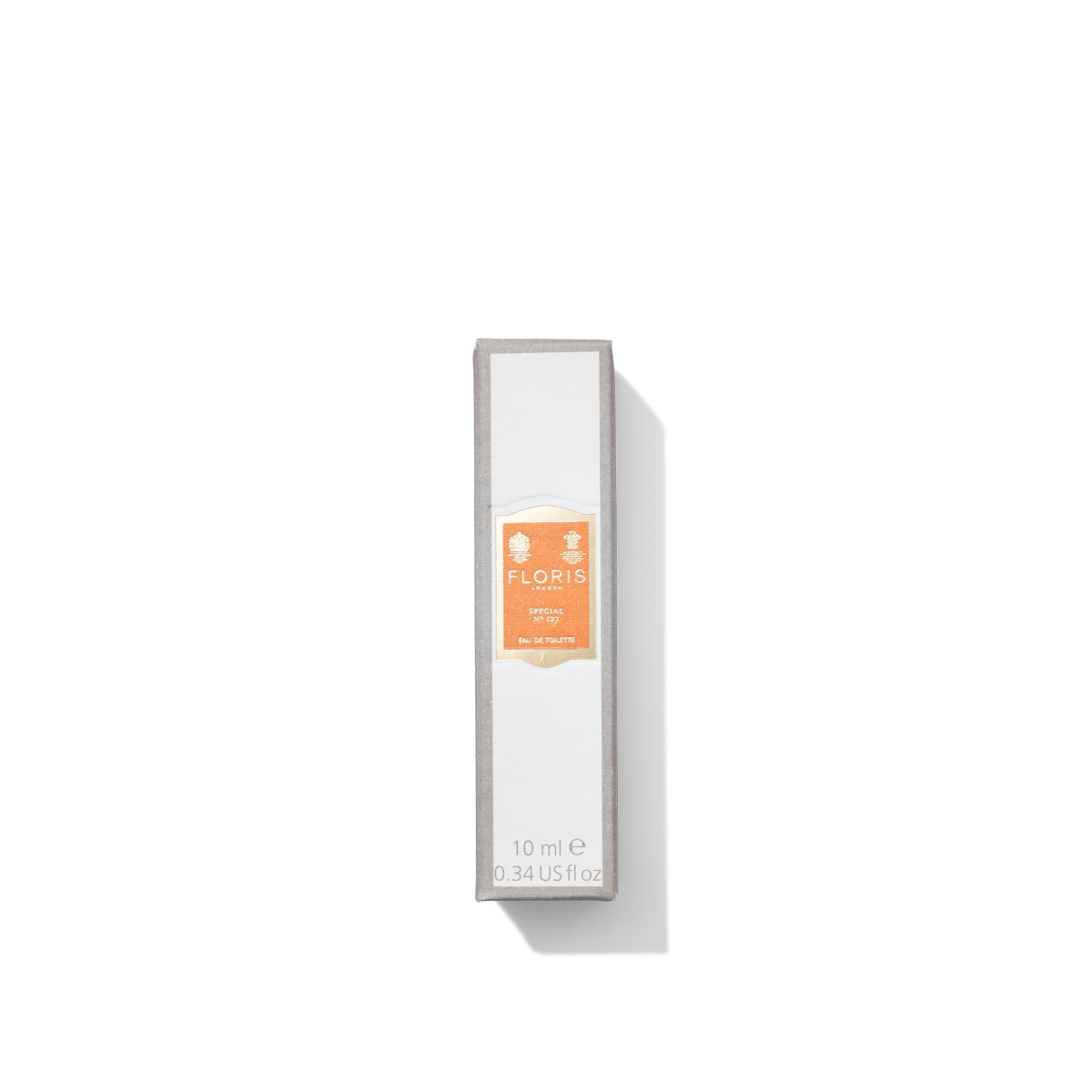 A refreshing citrus blend of bergamot and orange with petitgrain introduce the heart of lavender and geranium. Along with the scent of neroli in this citrus floral fragrance, patchouli and musk add depth and character.

A truly iconic version of the traditional Eau de Cologne, it is hard to imagine Special No. 127 was created over one hundred years ago. It has remained timeless and relevant to every twist and turn since its creation. Special No. 127 is discreet, fresh and has an air of sartorial style with a touch of Floris's historic elegance. A milestone in the history of British perfumery.

This Eau de Toilette is Vegan.
Fragrance Notes
Bergamot | Lavender | Orange | Petitgrain
Geranium | Neroli | Rose | Ylang Ylang
Special No. 127 was created in 1890 for Russia's Prince Orloff and named 'Orloff Special'. Later the fragrance was launched into the Floris repertoire having been renamed after the page in the 'Specials' formula book in which the recipe was recorded. The fragrance has become a favourite with many over the years – both men and women. Devoted followers included Eva Peron & Winston Churchill. A receipt sent to Winston Churchill for an order including Special No. 127 still sits in the cabinets at 89 Jermyn Street, while his ledgers remain on display in our perfumery.
Citrus, Woody

Eau de toilette

Orange and bergamot blended with lavender and neroli give this scent its classical cologne aspect 

Citrus, marine

Eau de parfum

A vibrant citrus marine fragrance reflecting a journey of discovery across the Ligurian Sea

Chypre, Floral

Eau de toilette

Beauty and intellect combine, energising the room with a powerful femininity

Citrus, Woody

Eau de toilette

Elegant, fresh and effortlessly British, a fragrance that is both fresh, citrus and woody
"An alluring and mature heritage scent. Refreshingly citrusy and herbaceous, Special 127 is a unique blend."
Paul Anthony | Founder Bespoke Unit
Floral, Fruity

Eau de parfum

Cherry Blossom Intense Eau de Parfum is an expression of natural beauty and evokes thoughts of spring

Floral, Green

Eau de parfum

Tuberose in Silk is defined by fresh green tuberose, iris, orange flower and camphor top notes with intense tuberose and...

Floral

Eau de toilette

Meet the new bloom, confident and modern, self-assured and warm, an elegant contradiction of silk and spice