Jermyn Street
Eau De Parfum
Drawing on notes of gin and vetiver, this fragrance has the feel of refined elegance, understated class, and timeless style
Regular price
Sale price
$208.81
Unit price
per
Sale
Sold out
Add to Wishlist
Your wishlist has been temporarily saved. Please log in to save it permanently.
Share
Find a Stockist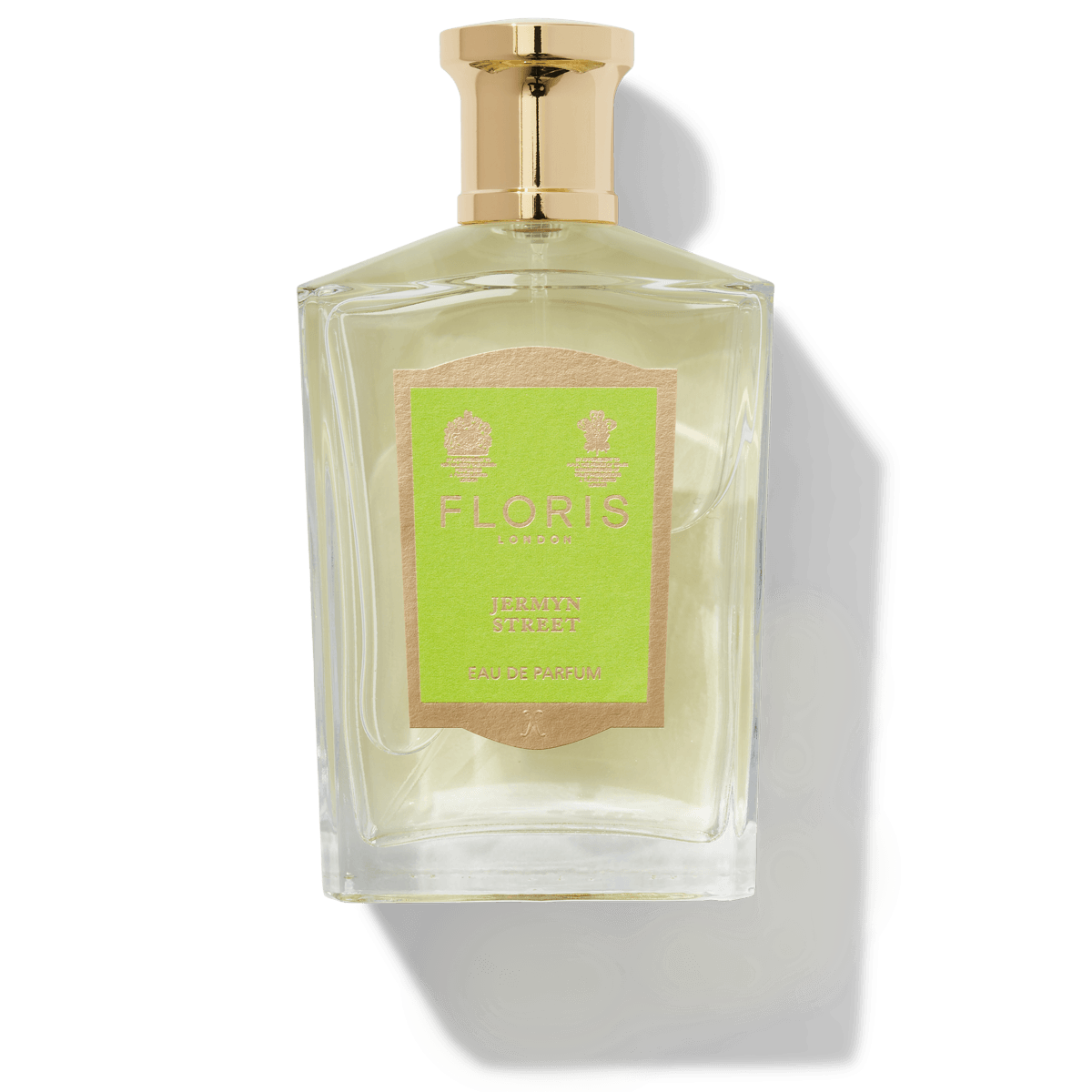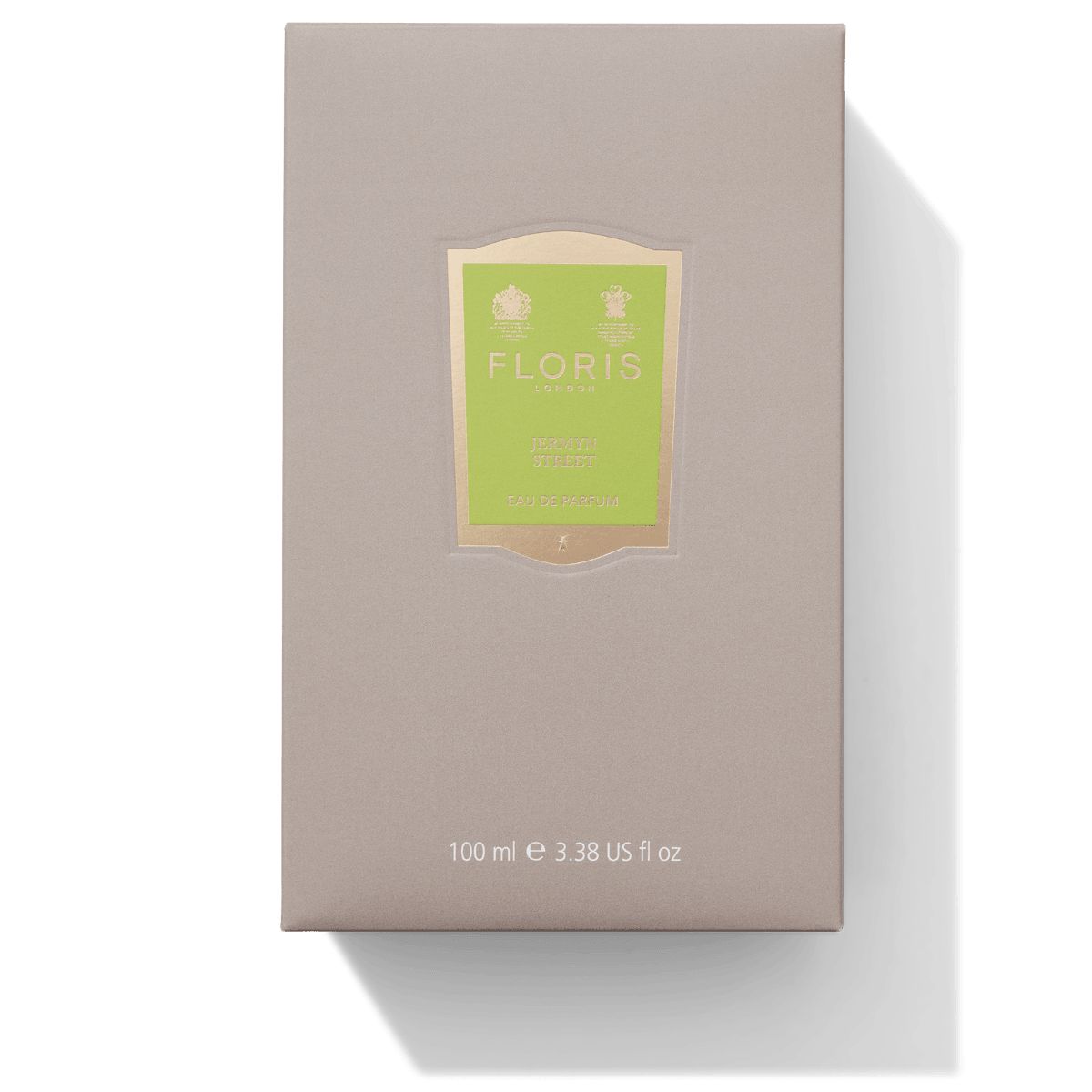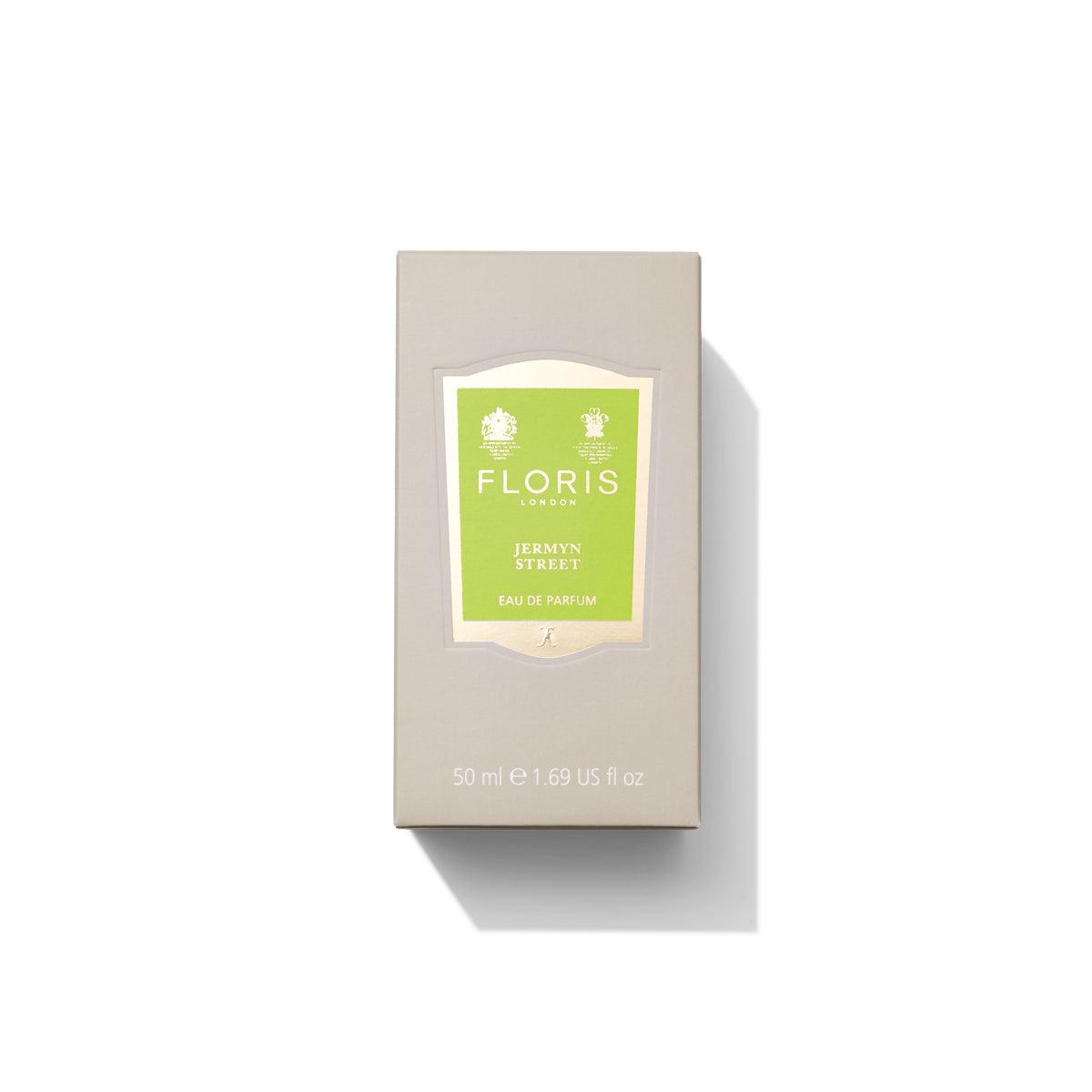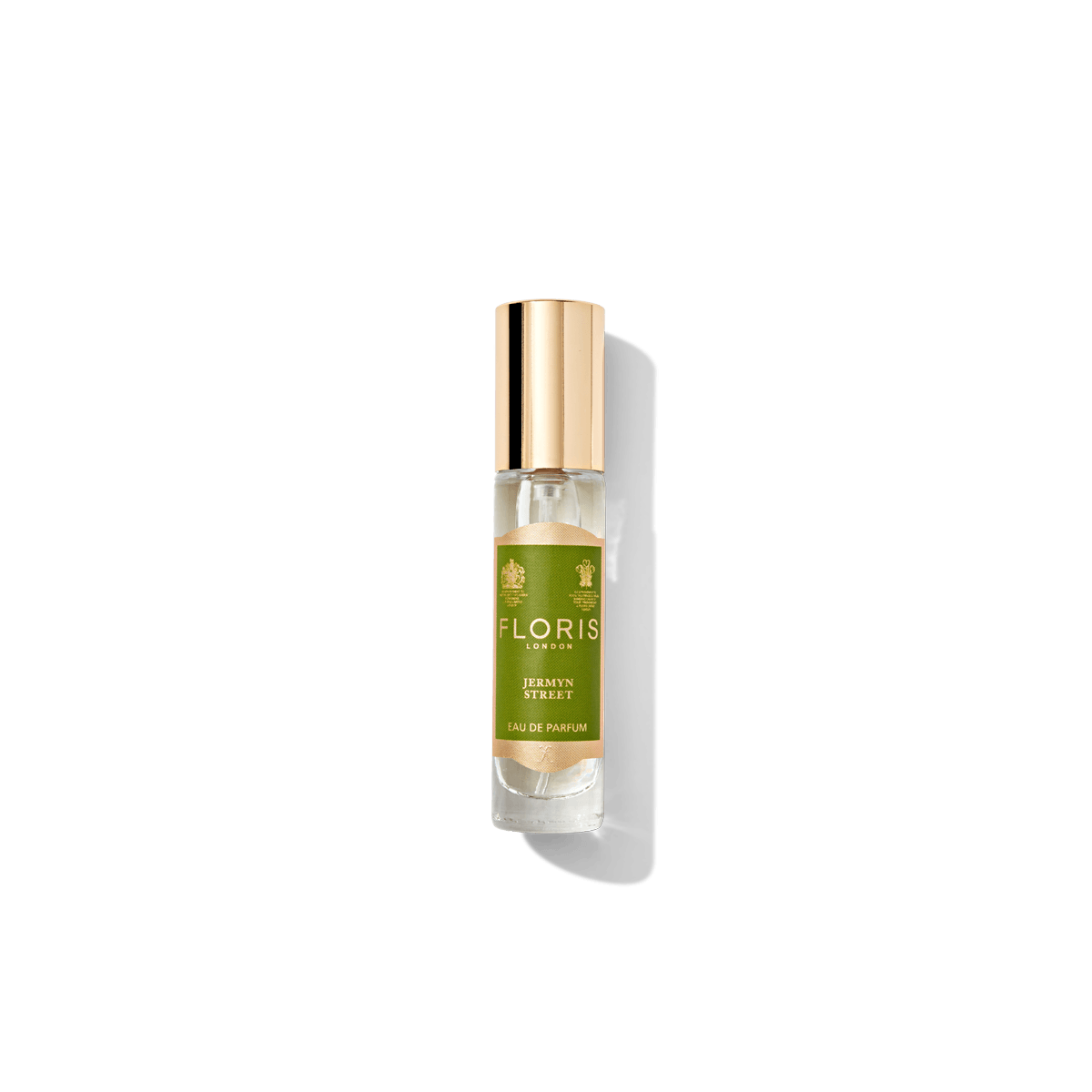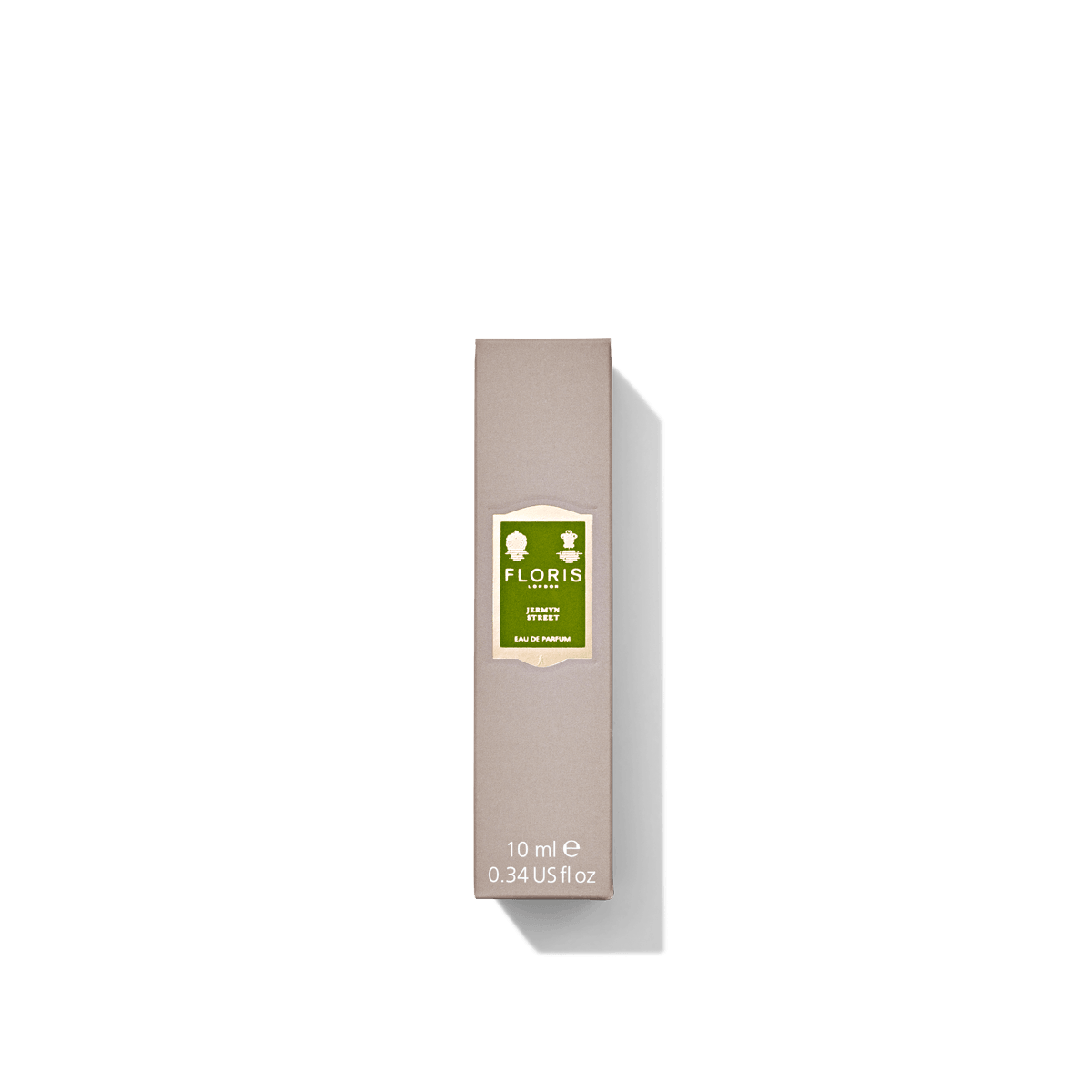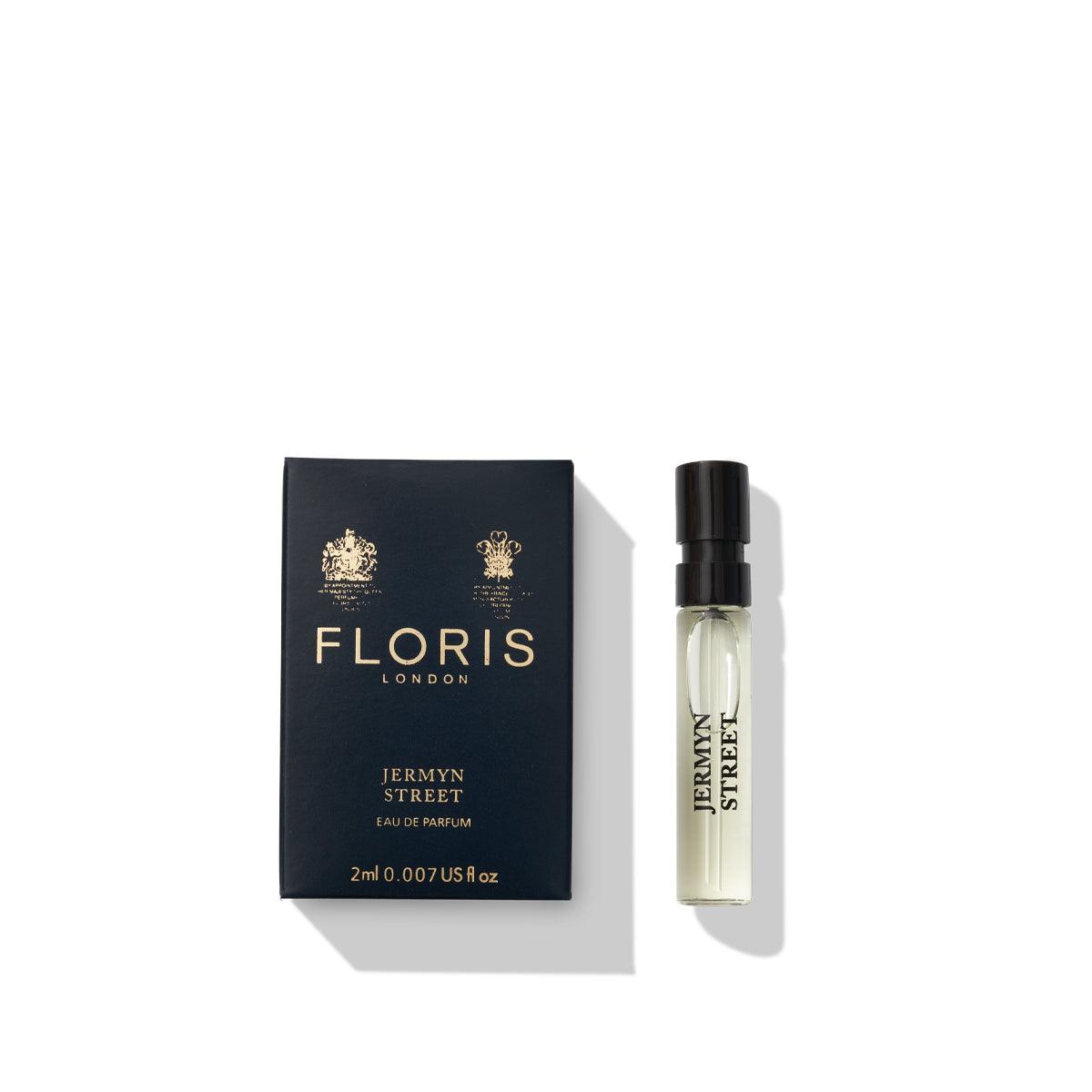 Drawing on notes of gin and vetiver, this fragrance has the feel of refined elegance, understated class, and timeless style. Notes of juniper with a splash of lemon accentuated by an initial burst of citrus and refreshing green facets have been blended with the theme of vetiver. The vetiver permeates the fragrance from its introduction to the base and is buoyed in the heart by the juniper with a contemporary twist of coriander, a subtle complement to gin creation.

This Eau de Parfum is Vegan.
Fragrance Notes
Bergamot | Mandarin | Green Vetiver | Violet
Coriander | Vetiver | Armoise | Juniper Berry
Amber | Cedarwood | Musk | Vetiver
In the unique area of St. James's London stands 89 Jermyn Street, British Family Perfumery Since 1730 and the original Floris family home. Traditionally, fragrances were hand-poured in the 'mine' beneath the Floris shop, perfuming the streets with a continuous trail of scents. It is with these former practises in mind that 'Jermyn Street' was crafted. Celebrating our home, along with the surrounding businesses and the genial community that make up this hub of sartorial style and elegant luxury. The fragrance draws inspiration from London's plane trees which stand proudly in front of the shop, along with the fresh scent of fine crisp cotton found within the renowned shirtmakers that reside in the picturesque location named after Henry Jermyn in 1664.
Citrus, Floral

Eau de toilette

Crisp lemon and lime, punctuated with bergamot and mandarin, warmed by spicy notes of cardamom and nutmeg

Citrus

Eau de toilette

A vibrant burst of the zest of lemon accompanied by petitgrain introduces a refreshing heart

Citrus, Woody

Eau de toilette

Elegant, fresh and effortlessly British, a fragrance that is both fresh, citrus and woody

Citrus, marine

Eau de parfum

A vibrant citrus marine fragrance reflecting a journey of discovery across the Ligurian Sea
"Jermyn Street is measured, with an understated class and style; reflected in the fragrance Floris have created – a modern classic, which captures the essence of Jermyn Street throughout the centuries."
Graham Jones | Ape to Gentleman
Floral, Fruity

Eau de parfum

Cherry Blossom Intense Eau de Parfum is an expression of natural beauty and evokes thoughts of spring

Floral, Green

Eau de parfum

Tuberose in Silk is defined by fresh green tuberose, iris, orange flower and camphor top notes with intense tuberose and...

Floral

Eau de toilette

Meet the new bloom, confident and modern, self-assured and warm, an elegant contradiction of silk and spice