Honey Oud
Eau De Parfum
Known for its smoothness, the formula strikes the perfect balance between rich rose, golden English honey, and deep notes of oud oil
Regular price
Sale price
$240.93
Unit price
per
Sale
Sold out
Add to Wishlist
Your wishlist has been temporarily saved. Please log in to save it permanently.
Share
Find a Stockist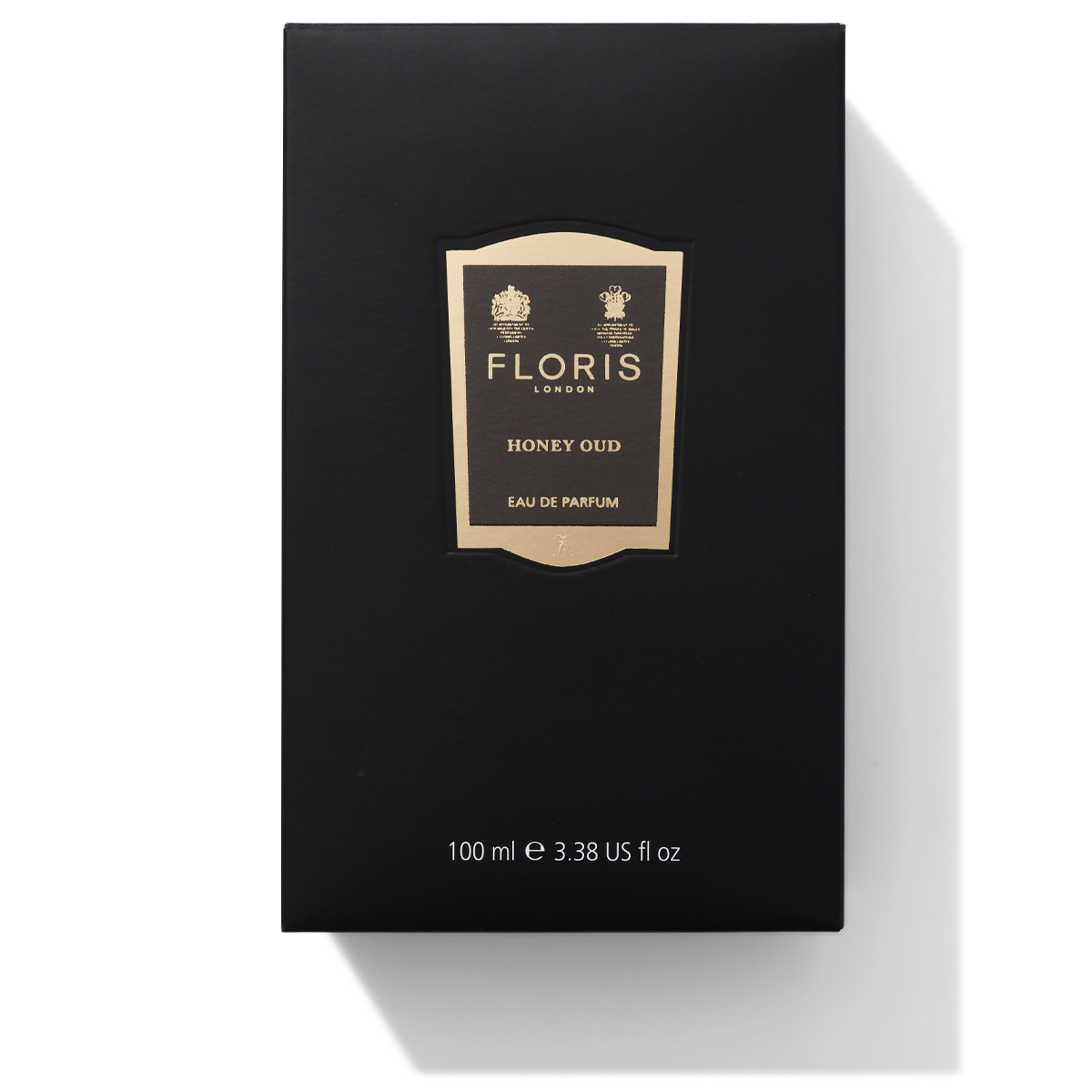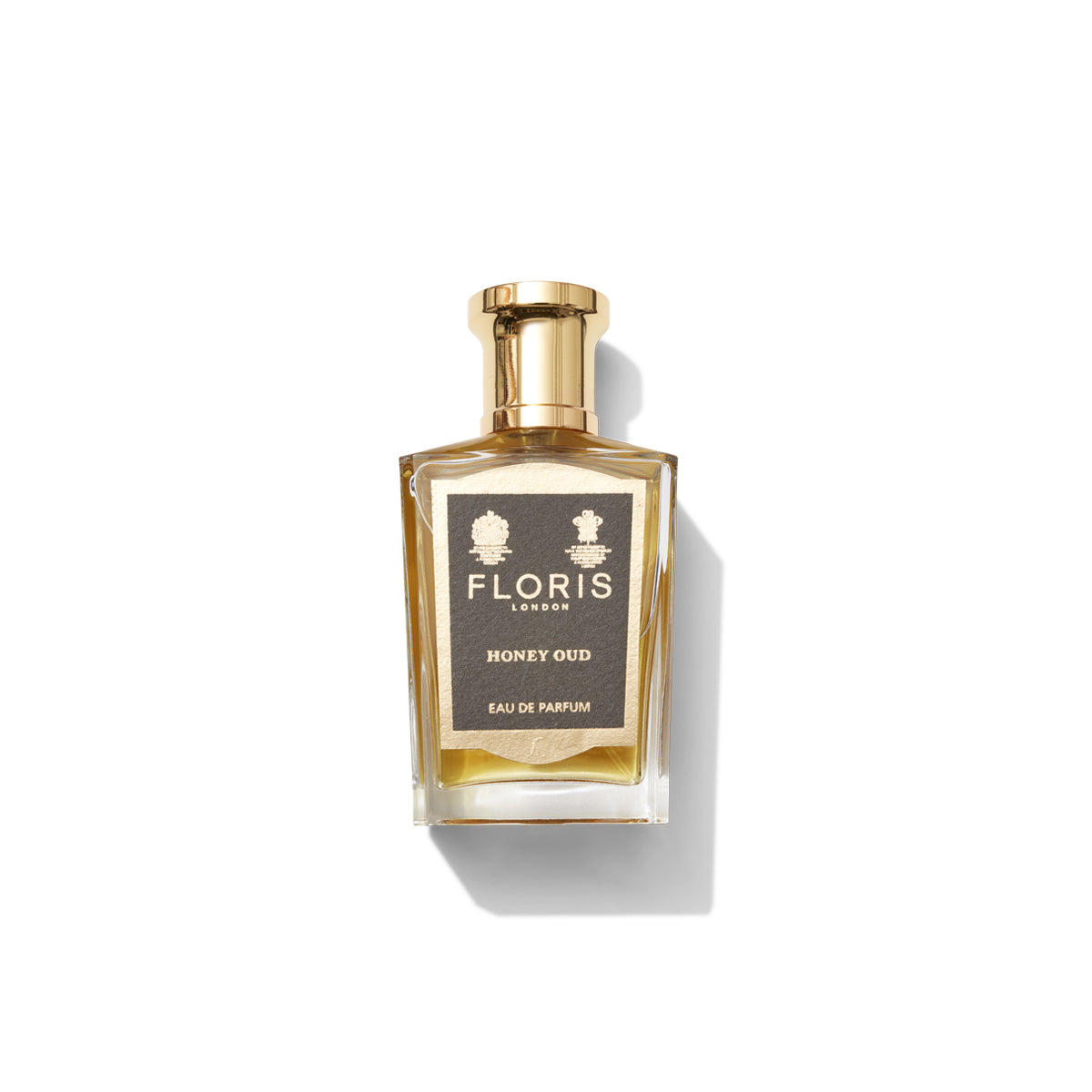 Known for its smoothness, the formula strikes the perfect balance between rich rose, golden English honey, and deep notes of oud oil. The piquancy of the honey emerges first with subtle vanilla undertones, before leading into the oud heart note as it settles on the skin. A gourmand accord of English honey and vanilla combine to add a velvet softness to the oud oil. Combined, they accentuate the subtle rose at the heart of this complex fragrance.
Fragrance Notes
Amber | Labdanum | Oud | Musk | Vanilla
Embracing the opportunity to work with intoxicating oud oil for new Eau de Parfums to be launched into the Private Collection, the perfumery team at Floris explored several directions before arriving at two main themes, a complementary fragrance duo collection, Honey Oud and Leather Oud.

Honey Oud takes inspiration from Baklava, an intricate dessert delicately made with layers of pastry infused with honey and vanilla. This rich fragrance is complemented by the deep oud theme of the scent.
Oriental, Woody

Eau de parfum

The freshness of new leather complements the smoky aspects of the oud oil and geranium at the heart

Woody

Eau de parfum

A unique creation designed to honour and commemorate the momentous milestone of the Platinum Jubilee of HM...

Floral, Amber

Eau de parfum

An oriental rose of striking beauty, inspired by the affiliation of intense fragility yet powerful scent within the flower

Floral, Fruity

Eau de parfum

Cherry Blossom Intense Eau de Parfum is an expression of natural beauty and evokes thoughts of spring
"Honey Oud by Floris is a fantastic scent that is cozy and comforting as well as masterfully blended."
Dave Johnson | Fragrance Bros
Floral, Fruity

Eau de parfum

Cherry Blossom Intense Eau de Parfum is an expression of natural beauty and evokes thoughts of spring

Floral, Green

Eau de parfum

Tuberose in Silk is defined by fresh green tuberose, iris, orange flower and camphor top notes with intense tuberose and...

Floral

Eau de toilette

Meet the new bloom, confident and modern, self-assured and warm, an elegant contradiction of silk and spice