Neroli Voyage
Eau De Parfum
This vibrant fragrance opens with a citrus burst of neroli and lemon, complemented by the marine notes for an added sea breeze freshness
Regular price
Sale price
$208.81
Unit price
per
Sale
Sold out
Add to Wishlist
Your wishlist has been temporarily saved. Please log in to save it permanently.
Share
Find a Stockist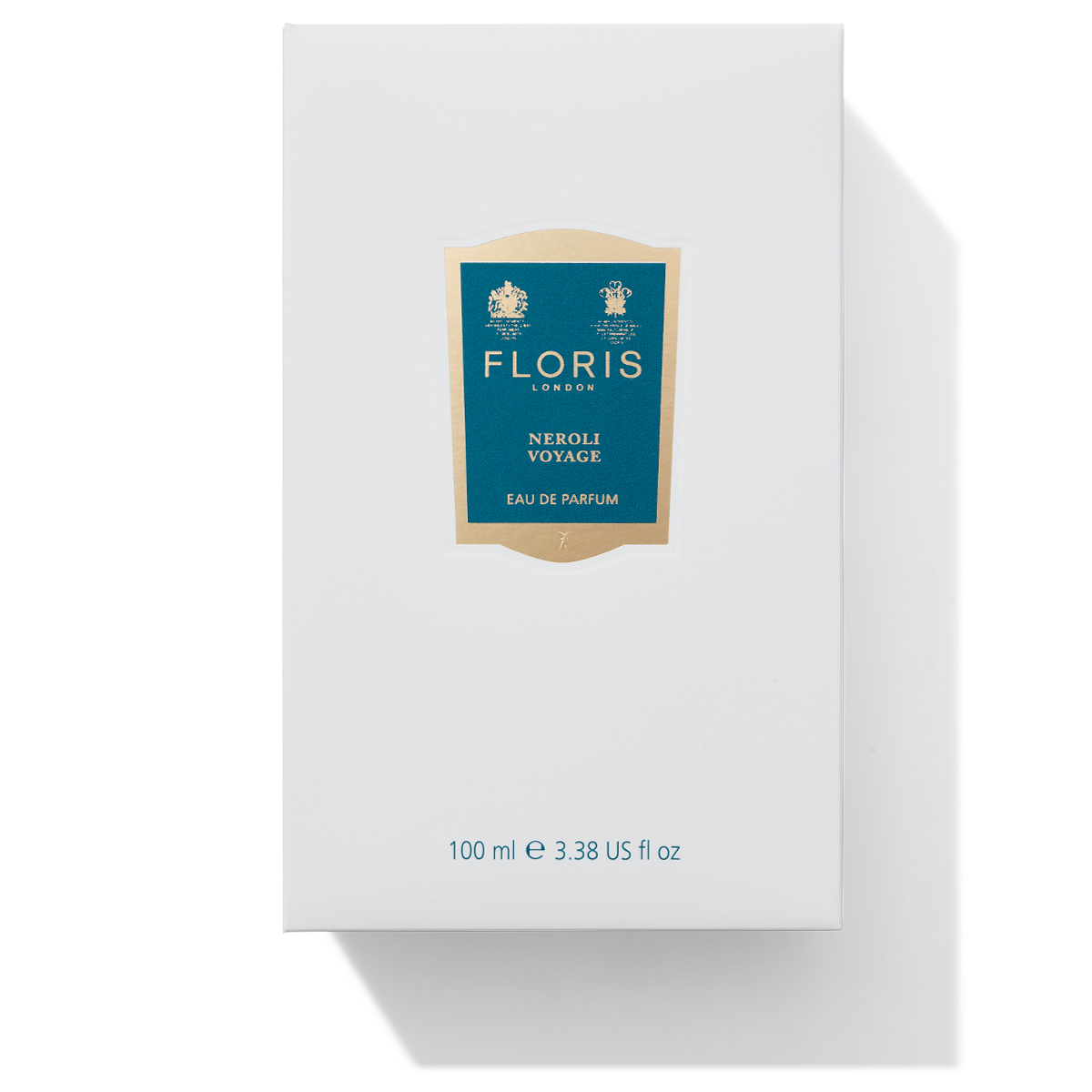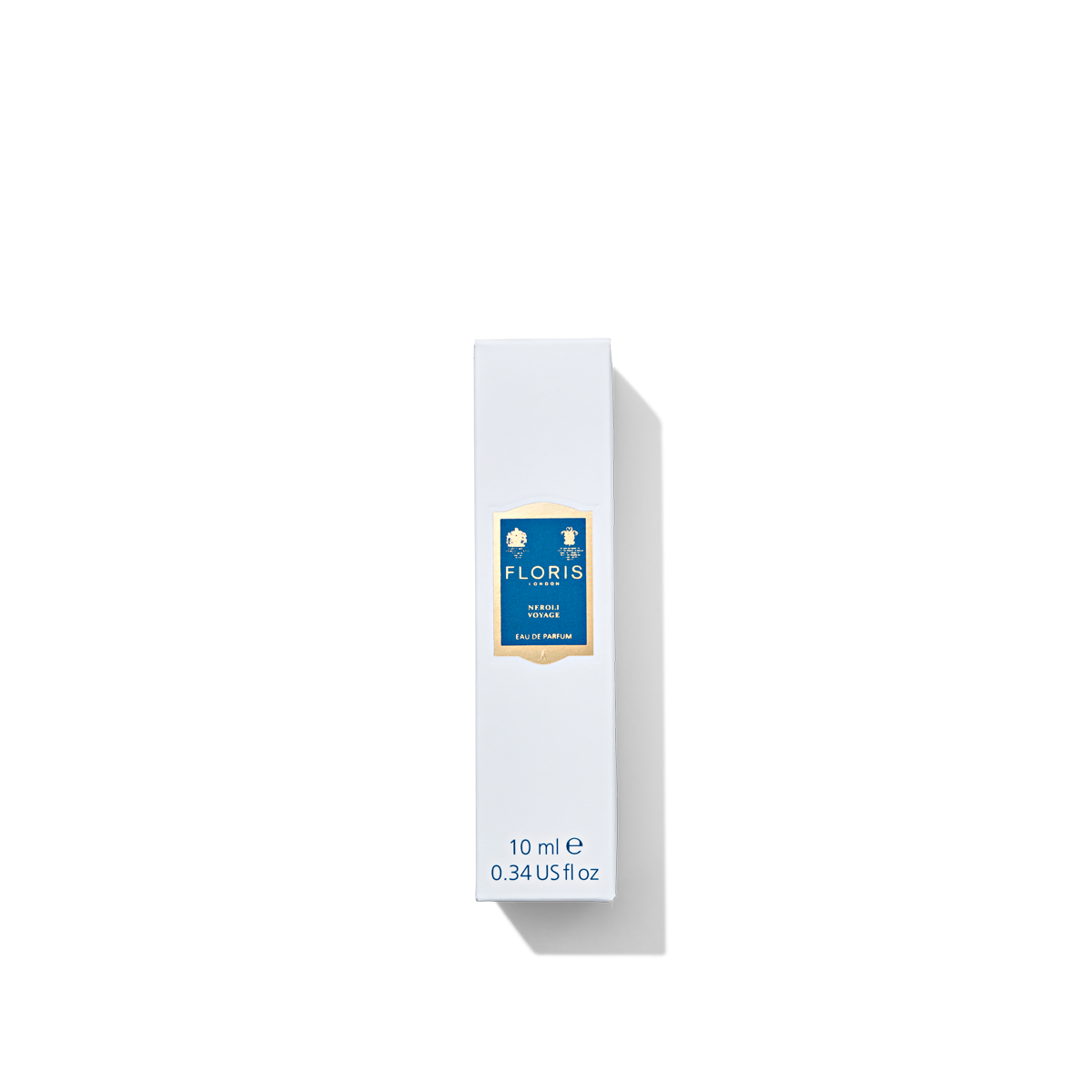 This vibrant fragrance opens with a citrus burst of neroli and lemon, complemented by the marine notes for an added sea breeze freshness. The dominant neroli accord weaves into the heart where it is wrapped in intimate jasmine flowers and enlivened by spicy notes of ginger and aromatic fennel seed. Depth and complexity come from the base evoking the scent of the maquis shrubland oak wood and is supported by warm, sensual notes of musk and amber. Extracted from the blossom of the bitter orange tree, neroli is intensified in this fragrance by a spike of lemon and ginger.
Fragrance Notes
Neroli | Jasmine Flower | Ginger | Fennel Seed
Ancestral journals and letters to Jermyn Street in the 1800s recorded the journeys of Robert Floris and his adventures across the southern Mediterranean. Robert voyaged the Ligurian Sea coastline from France to Italy, sourcing new ingredients from overseas to bring home. He was especially awed by the aromatic scent of the island's maquis shrubland, its fragrance stretching across shores to greet you ahead of arrival to the island. It was from this wondrous smell, paired with the beautifully scented orange blossom trees growing along the coast, that Neroli Voyage was born. A tribute to Robert Floris and the locals of Corsica, Neroli Voyage perfectly captures the olfactory sensations of summer travels and the warm feeling of homecoming.
Citrus, Marine

Eau de parfum

A unisex scent that evokes the warmth of a Mediterranean sea breeze, sunshine and clear shimmering water

Citrus, Floral

Eau de toilette

A refreshing citrus blend of bergamot and orange with petitgrain introduce the heart of lavender and geranium

Citrus, Woody

Eau de toilette

Orange and bergamot blended with lavender and neroli give this scent its classical cologne aspect 

Citrus, Woody

Eau de toilette

Elegant, fresh and effortlessly British, a fragrance that is both fresh, citrus and woody
"A distinctive scent, a labour of love and our most charming top pick for the summer season."
The Independent | Indy Best Buy
Floral, Fruity

Eau de parfum

Cherry Blossom Intense Eau de Parfum is an expression of natural beauty and evokes thoughts of spring

Floral, Green

Eau de parfum

Tuberose in Silk is defined by fresh green tuberose, iris, orange flower and camphor top notes with intense tuberose and...

Floral

Eau de toilette

Meet the new bloom, confident and modern, self-assured and warm, an elegant contradiction of silk and spice