No. 89
Eau de Toilette
Orange and bergamot blended with lavender and neroli give this scent its classical cologne aspect
Regular price
Sale price
$128.50
Unit price
per
Sale
Sold out
Add to Wishlist
Your wishlist has been temporarily saved. Please log in to save it permanently.
Share
Find a Stockist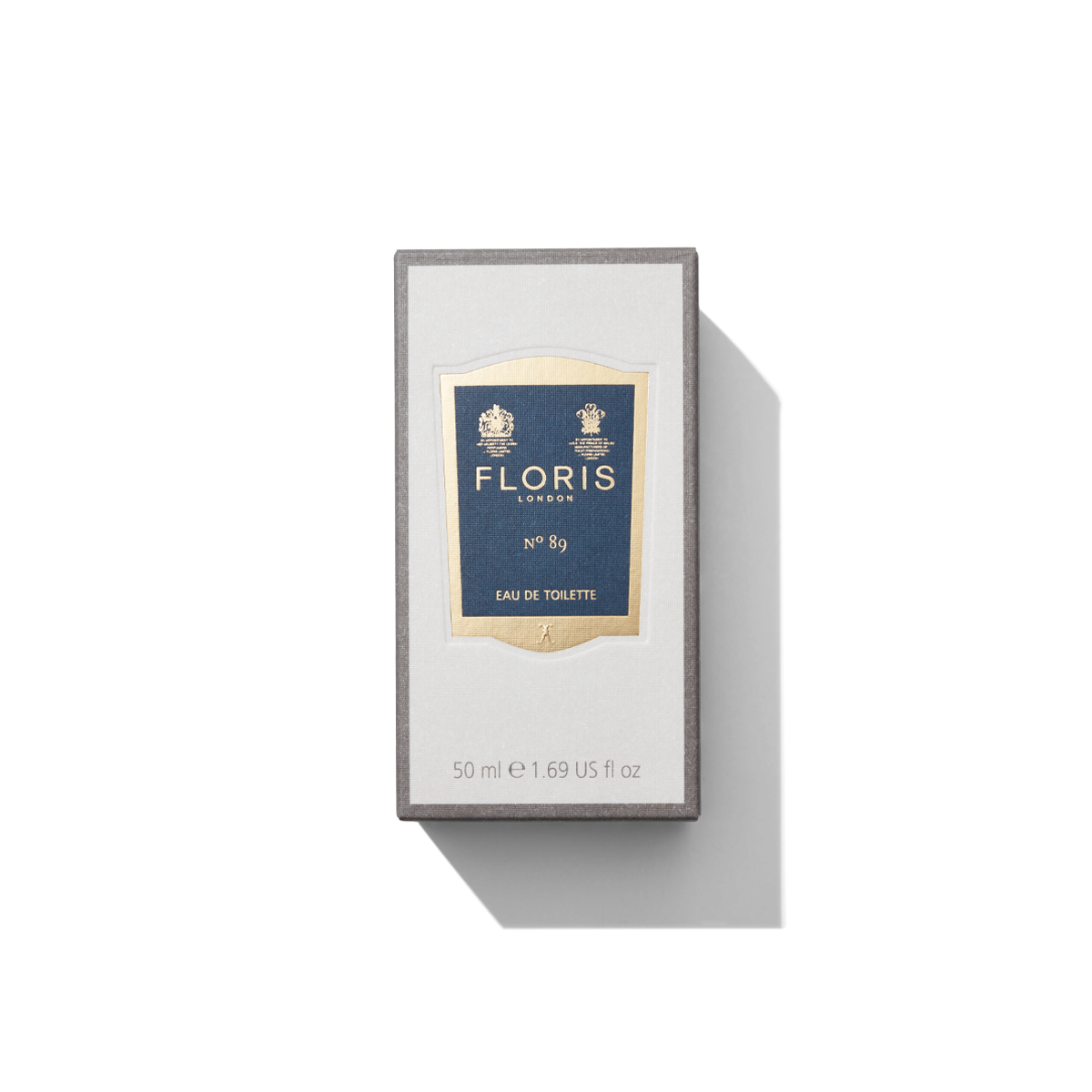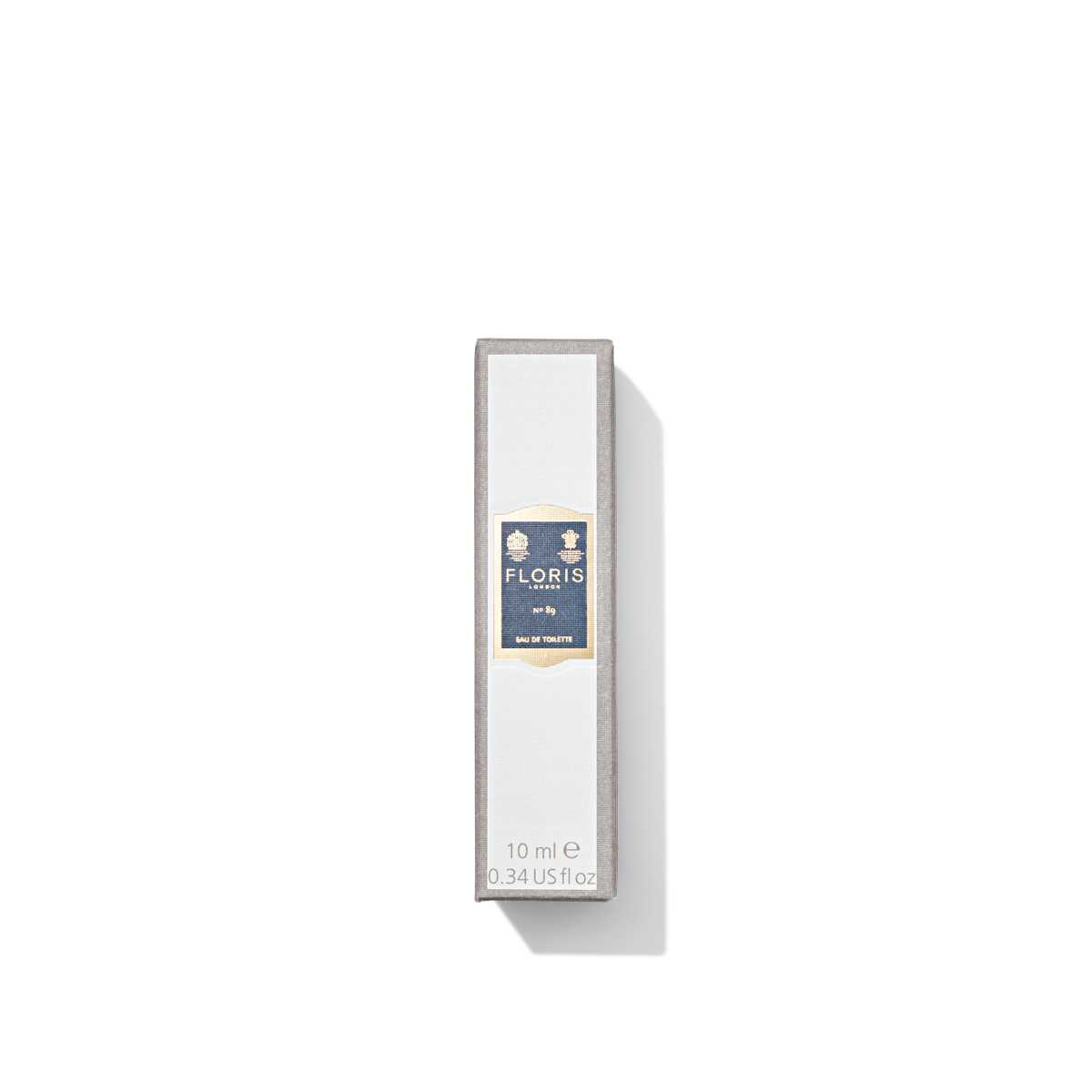 Orange and bergamot blended with lavender and neroli give this scent its classical cologne aspect. Warmed with a touch of spicy nutmeg, the floral heart is underscored by the dominant woody accord of sandalwood, cedarwood and vetiver in this quintessentially English fragrance.

If you're looking to secure a new signature fragrance that promises to stand the test of time, look no further than the iconic No. 89 Eau de Toilette. A classic elegant cologne of impeccable style and provenance.

This Eau de Toilette is Vegan.
Fragrance Notes
Bergamot | Lavender | Neroli | Nutmeg | Orange | Petitgrain
Orris | Geranium | Rose | Ylang Ylang
Cedarwood | Musk | Oakmoss | Sandalwood | Vetiver
Introduced in 1951, No. 89 takes its name from the number of the Floris shop and perfumery in Jermyn Street, which was originally the family home and remains very much the beating heart of our perfume house today. No. 89 was created in the sub-basement at 89 Jermyn Street which was traditionally and affectionally known as 'The Mine', and is where all of our fragrances were created up until the late 1970s. Devoted wearers of No. 89 include Cary Grant, Sir Alec Guinness and Ian Fleming, creator of James Bond.
Citrus, Woody

Aftershave

A classic cologne scent, dab a small amount onto the hands and rub together before applying

Citrus, Woody

Aftershave balm

Your skin post-shave is at its most vulnerable so apply a hydrating, alcohol free shave balm after shaving

Citrus, Woody

Moisturising bath & shower gel

A mild yet richly foaming formulation which naturally softens the skin, scented with an iconic fragrance

Citrus, Woody

Shaving soap & bowl

A triple-milled shaving soap formulated with shea butter to create a rich, creamy lather for a smooth shave

Citrus, Woody

Shaving cream

A super-smooth cream for a close shave and an expert finish with natural extracts of aloe vera and chamomile

Citrus, Woody

Shaving & beard oil

New larger size - a power-packed oil with a silky texture that will help the razor to glide across the skin

Citrus, Woody

Facial moisturiser

A lightweight formula enriched with a blend of borage and rapeseed oils which naturally comfort the skin
"If it's good enough for James Bond, then it's good enough for us. There are very few brands that have a heritage like Floris, and it is clear to see that several centuries of innovation have led to some of the best aftershaves and grooming products you can buy."
Harry Jarman | The Gentleman's Journal
Floral, Fruity

Eau de parfum

Cherry Blossom Intense Eau de Parfum is an expression of natural beauty and evokes thoughts of spring

Floral, Green

Eau de parfum

Tuberose in Silk is defined by fresh green tuberose, iris, orange flower and camphor top notes with intense tuberose and...

Floral

Eau de toilette

Meet the new bloom, confident and modern, self-assured and warm, an elegant contradiction of silk and spice