Night Scented Jasmine
Eau de Toilette
Glittering with mystique, opulent and intensely feminine, a persuasive cocktail of Mediterranean blooms
Regular price
Sale price
€100,00
Unit price
per
Sale
Sold out
Add to Wishlist
Your wishlist has been temporarily saved. Please log in to save it permanently.
Share
Find a Stockist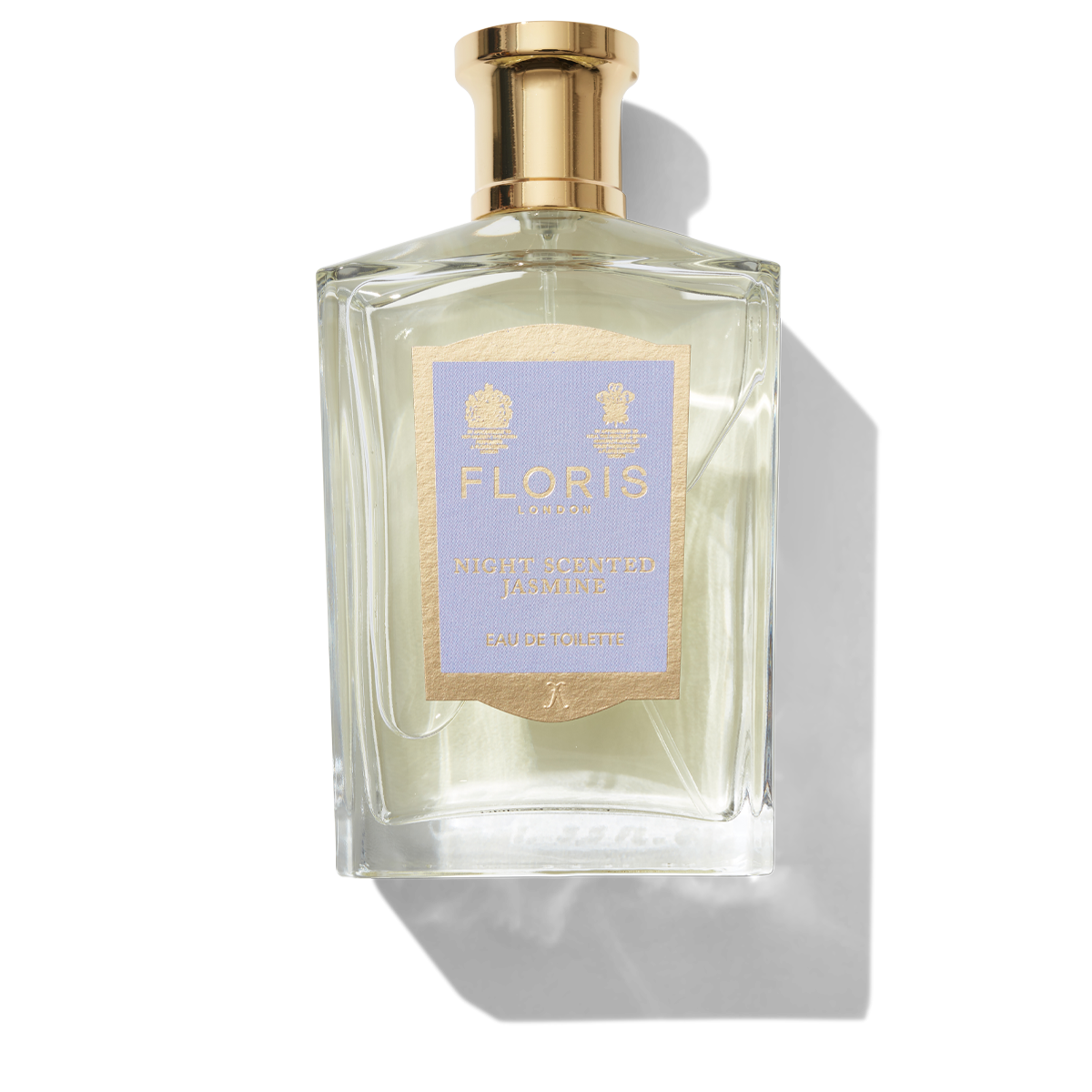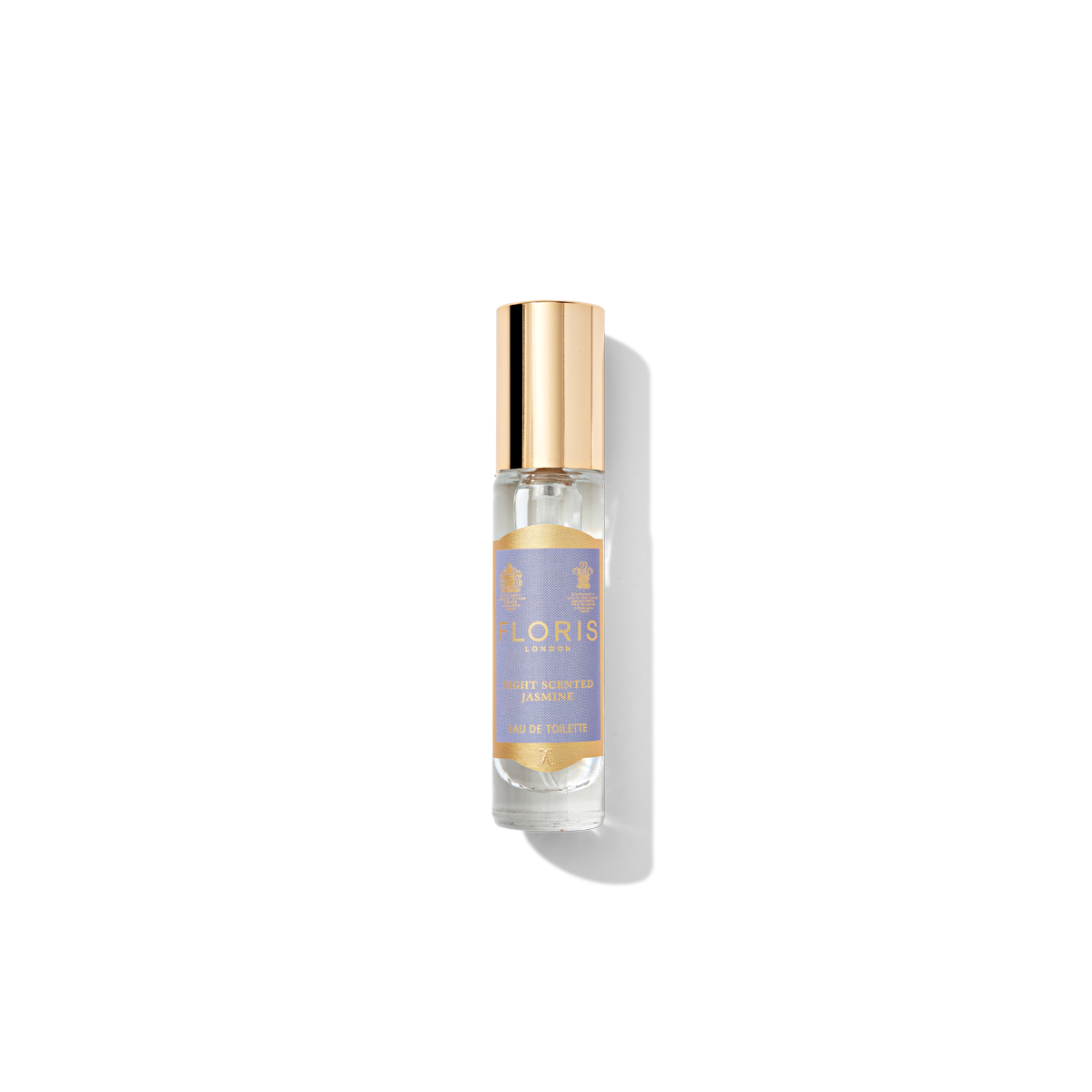 Glittering with mystique, opulent and intensely feminine, a persuasive cocktail of Mediterranean blooms. A special evening with loved ones under a canopy of stars, as lanterns bathe the terrace in candlelight. The warm air laced with the scent of trailing white jasmine, neroli blossom, green flora and moonlit roses.

This seductive scent is a love letter from Juan Famenias Floris to summers spent in Minorca with his beloved wife Elizabeth. As the sun sets, the small Balearic island enters a new phase, wrapped in intrigue and magic. Immerse yourself in the experience and fall under its spell.
Fragrance Notes
Citrus | Green | Mandarin | Neroli | Violet Leaf
Gardenia | Iris | Jasmine | Lily | Mimosa | Narcissus | Rose | Ylang Ylang
Amber | Musk | Sandalwood | Vetiver
Night Scented Jasmine was originally created by Mr Floris in 1806. He yearned to capture this intensely floral fragrance as it reminded him of warm Mediterranean summer nights he had left behind after visiting the family home in Menorca, recalling the rich seductive notes of jasmine lingering on the cool evening breeze.
Floral, Green

Moisturising bath & shower gel

250ml |

Regular price

Sale price

€38,33

Unit price

per

A mild yet richly foaming formulation leaves skin cleansed, soft and lightly scented

Floral, Green

Enriched body moisturiser

250ml |

Regular price

Sale price

€38,33

Unit price

per

A deeply nourishing moisturiser rich in nourishing tryglycerides which protect the skin against moisture loss

Gift set

2x250 ml |

Regular price

Sale price

€62,00

Unit price

per

Invigorate the bathroom with Night Scented Jasmine, a soft floral green fragrance initially created by...

Chypre, Floral

Eau de toilette

Beauty and intellect combine, energising the room with a powerful femininity

Floral, Fruity

Eau de toilette

Embrace curiosity, experience a warm rush of violet leaf, juicy blackcurrant buds and sensuous tuberose 
"The scent reminds me of tropical nights I spent in the small coastal town of Lamu in Kenya where Swahili girls weave tiny white jasmine flowers into your hair while you sit outside in a restaurant - it brings back the magic of this place."
Luxury soaps

6 x 100g |

Regular price

Sale price

€100,00

Unit price

per

Finely fragranced signature soaps, triple-milled with a vegetable base produce a rich, creamy lather

Gift set

3 x 10ml |

Regular price

Sale price

€72,66

Unit price

per

A delicate floral trilogy of fragrances for her, perfect for a season of celebration

Gift set

10 x 10ml |

Regular price

Sale price

€271,25

Unit price

per

The ultimate gift for every perfume connoisseur