71/72
Eau De Parfum
A fresh, woody and boldly aromatic fragrance open with a crisp lift of juniper, paired with clean citrus notes of mandarin and bergamot
Regular price
Sale price
$240.93
Unit price
per
Sale
Sold out
Add to Wishlist
Your wishlist has been temporarily saved. Please log in to save it permanently.
Share
Find a Stockist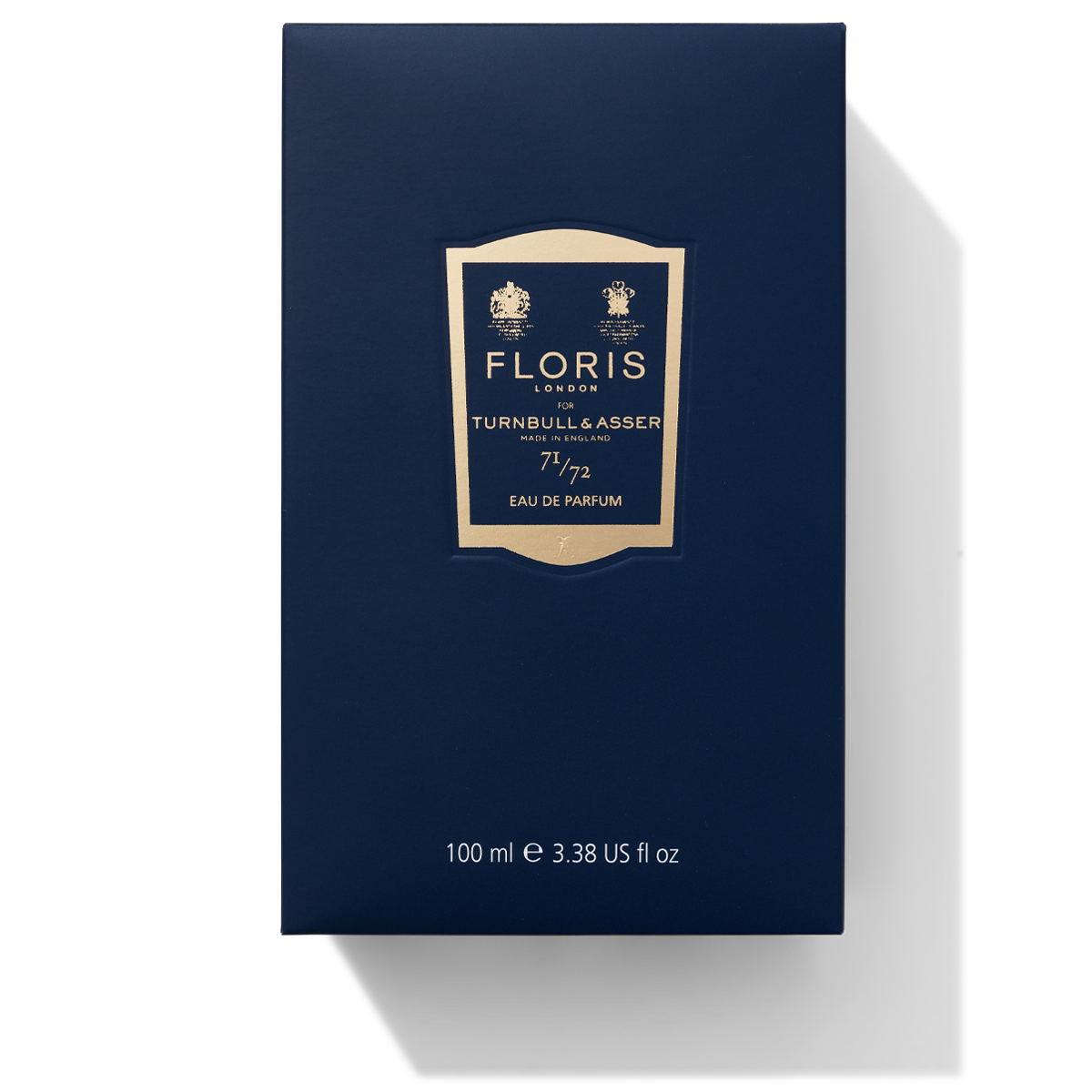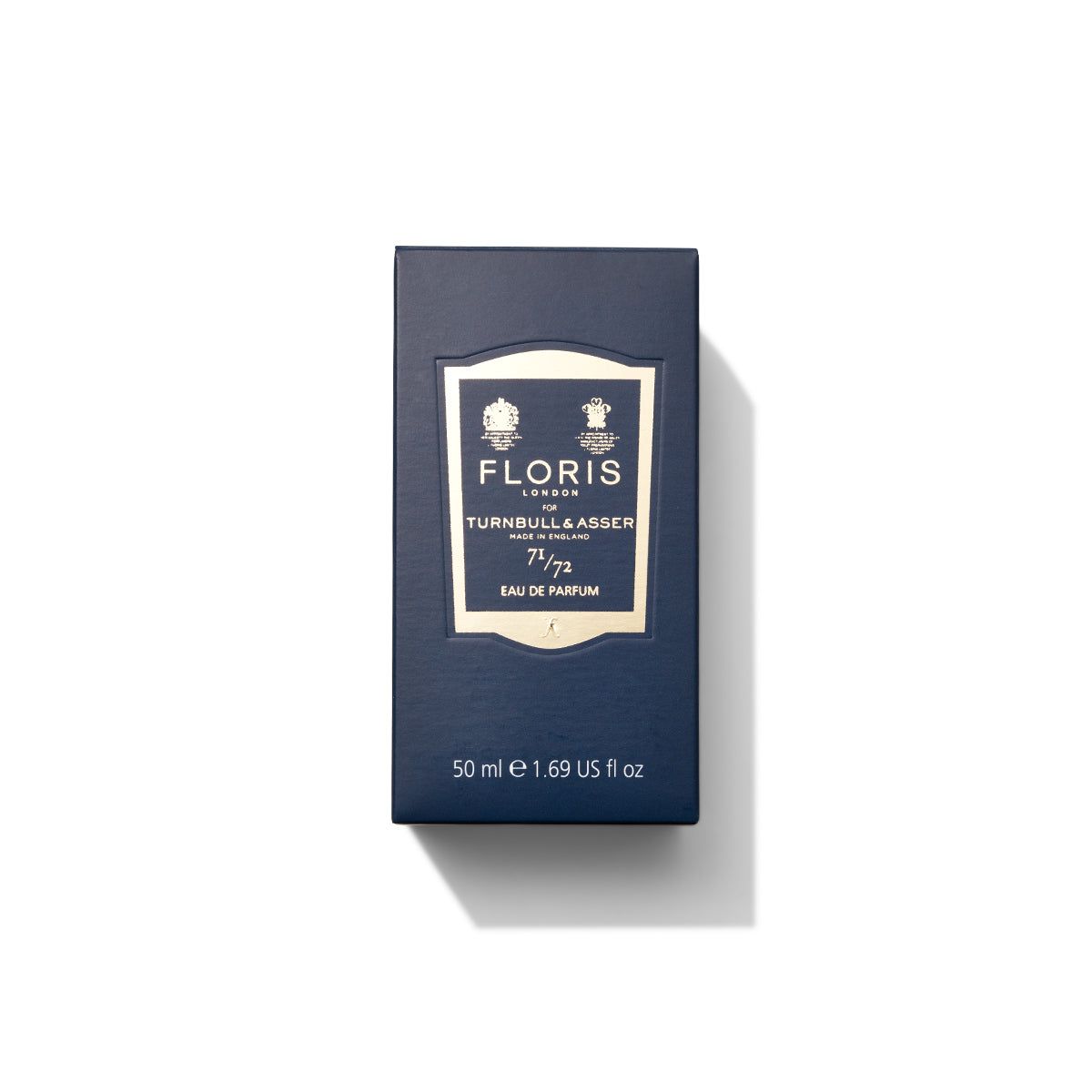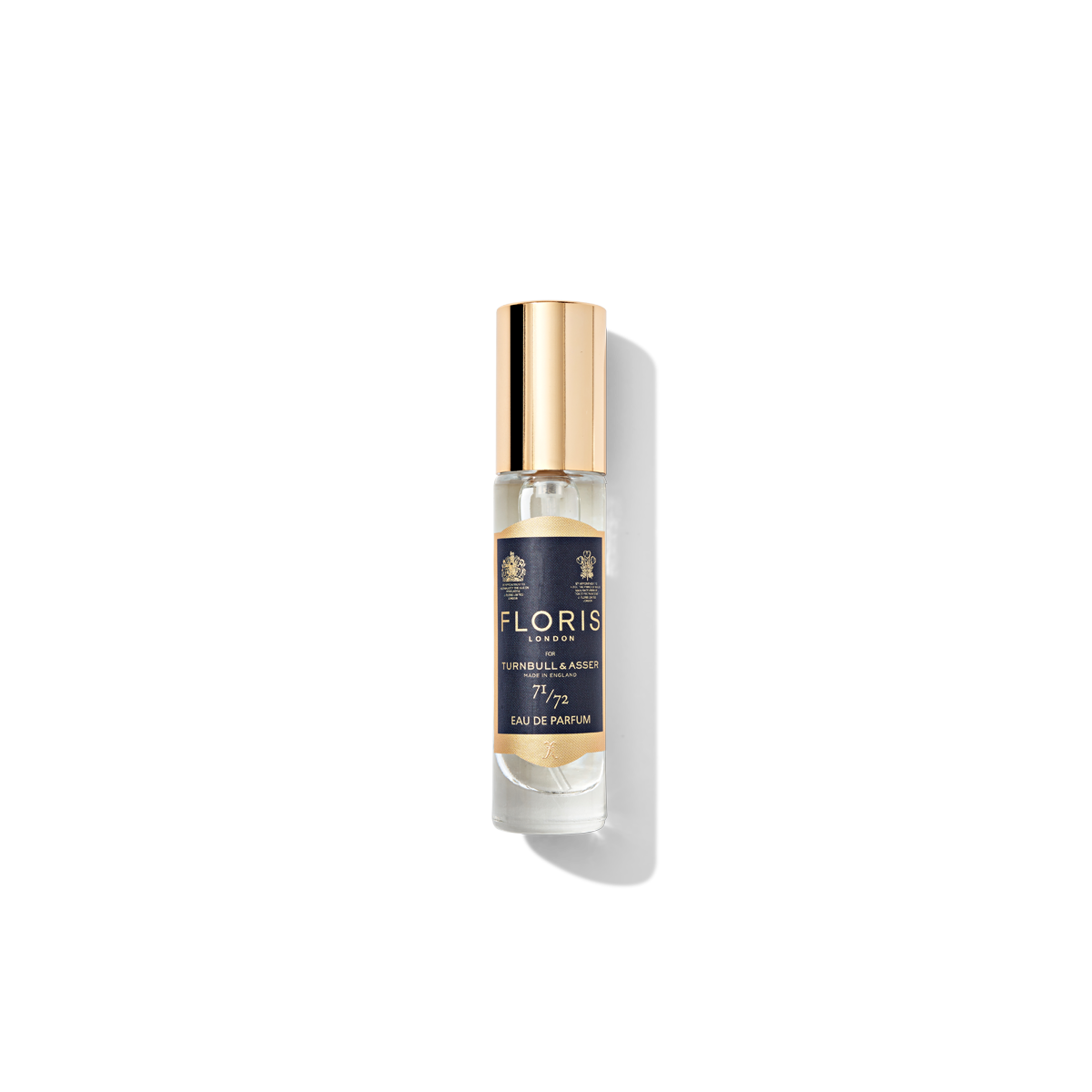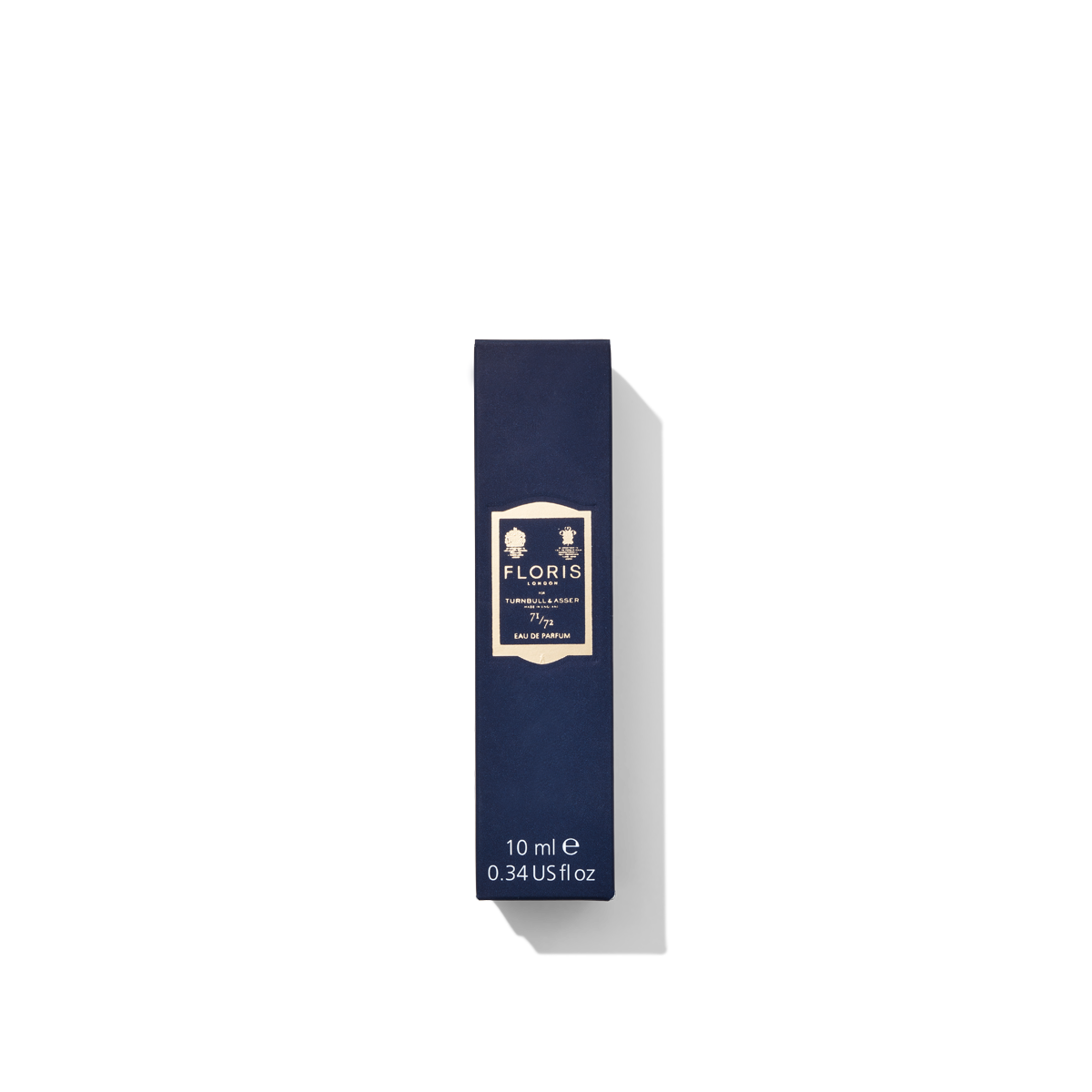 A fresh, woody and boldly aromatic fragrance open with a crisp lift of juniper, paired with clean citrus notes of mandarin and bergamot. These notes resonate with heady florals of jasmine and lavender alongside earthier tones of orris and oud. The woods and spice develop throughout, maturing with warm sensual hues, embodying the craftsmanship of fine tailoring.

This Eau de Parfum is Vegan.
Fragrance Notes
Mandarin | Bergamot | Juniper
Lavender | Jasmine | Orris | Oud
Sandalwood | Boisamber | Frankincense
Created in collaboration with English shirtmakers Turnbull & Asser and named after their flagship store at 71/72 Jermyn Street. The partnership between Floris and Turnbull & Asser began in Spring 2015 when James Fayed of Turnbull & Asser commissioned Floris to create a small batch of fragrances. Hand-poured in limited volume on Jermyn Street and made available locally to our St. James's customers, the fragrance struck a chord and was released into the Floris Private Collection through increased demand. This is a scent that represents a shared passion for refined craftsmanship and the values of the people behind the product.

Confident and understated. Elegant yet eccentric.
Fougère, Woody

Eau de toilette

Rejoicing in its distinctive make-up as a true signature scent, Santal is a fragrance to excite the senses

Citrus, Woody

Eau de toilette

Elegant, fresh and effortlessly British, a fragrance that is both fresh, citrus and woody

Citrus, Woody

Eau de toilette

Orange and bergamot blended with lavender and neroli give this scent its classical cologne aspect 
"The overall ambience of 71/72 is one of innate style, a sense of hushed luxury, appreciated by those who like honest, well-made things....71/72 is a welcome composition, a quiet beautifully and balanced thing."
Floral, Fruity

Eau de parfum

Cherry Blossom Intense Eau de Parfum is an expression of natural beauty and evokes thoughts of spring

Floral, Green

Eau de parfum

Tuberose in Silk is defined by fresh green tuberose, iris, orange flower and camphor top notes with intense tuberose and...

Floral

Eau de toilette

Meet the new bloom, confident and modern, self-assured and warm, an elegant contradiction of silk and spice