Elite
Eau de Toilette
A complex fragrance with enduring appeal and British character that is both fresh and woody
Regular price
Sale price
$128.50
Unit price
per
Sale
Sold out
Add to Wishlist
Your wishlist has been temporarily saved. Please log in to save it permanently.
Share
Find a Stockist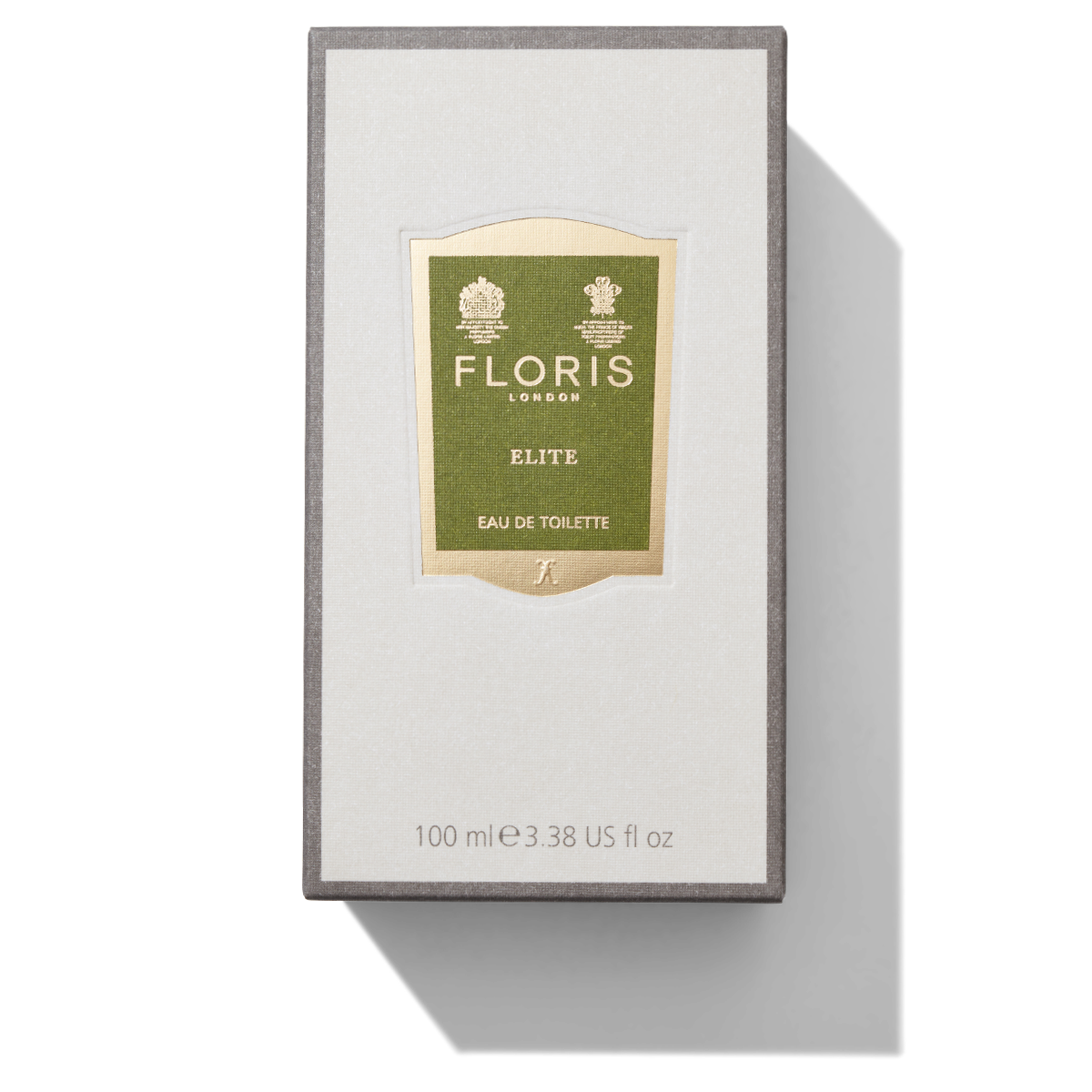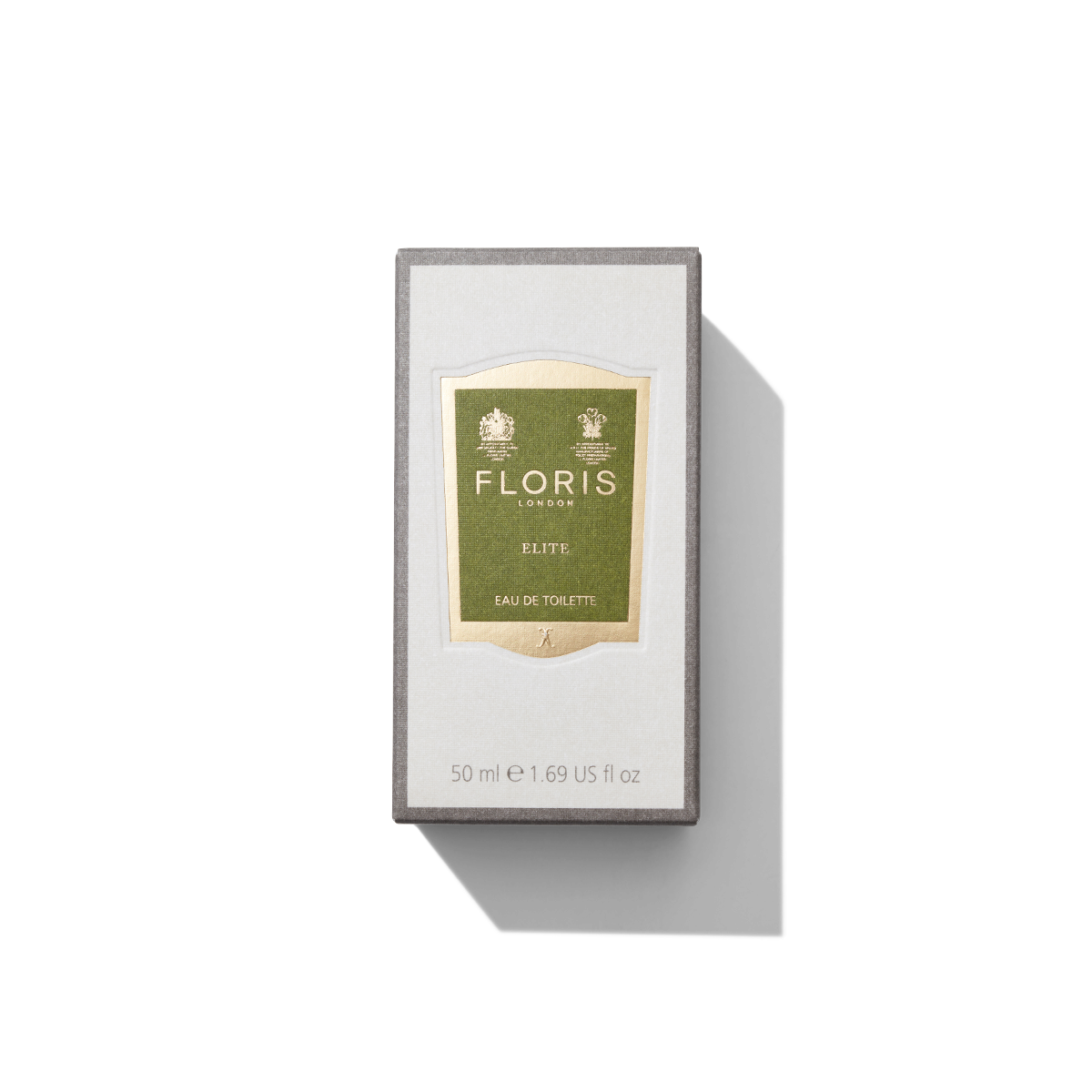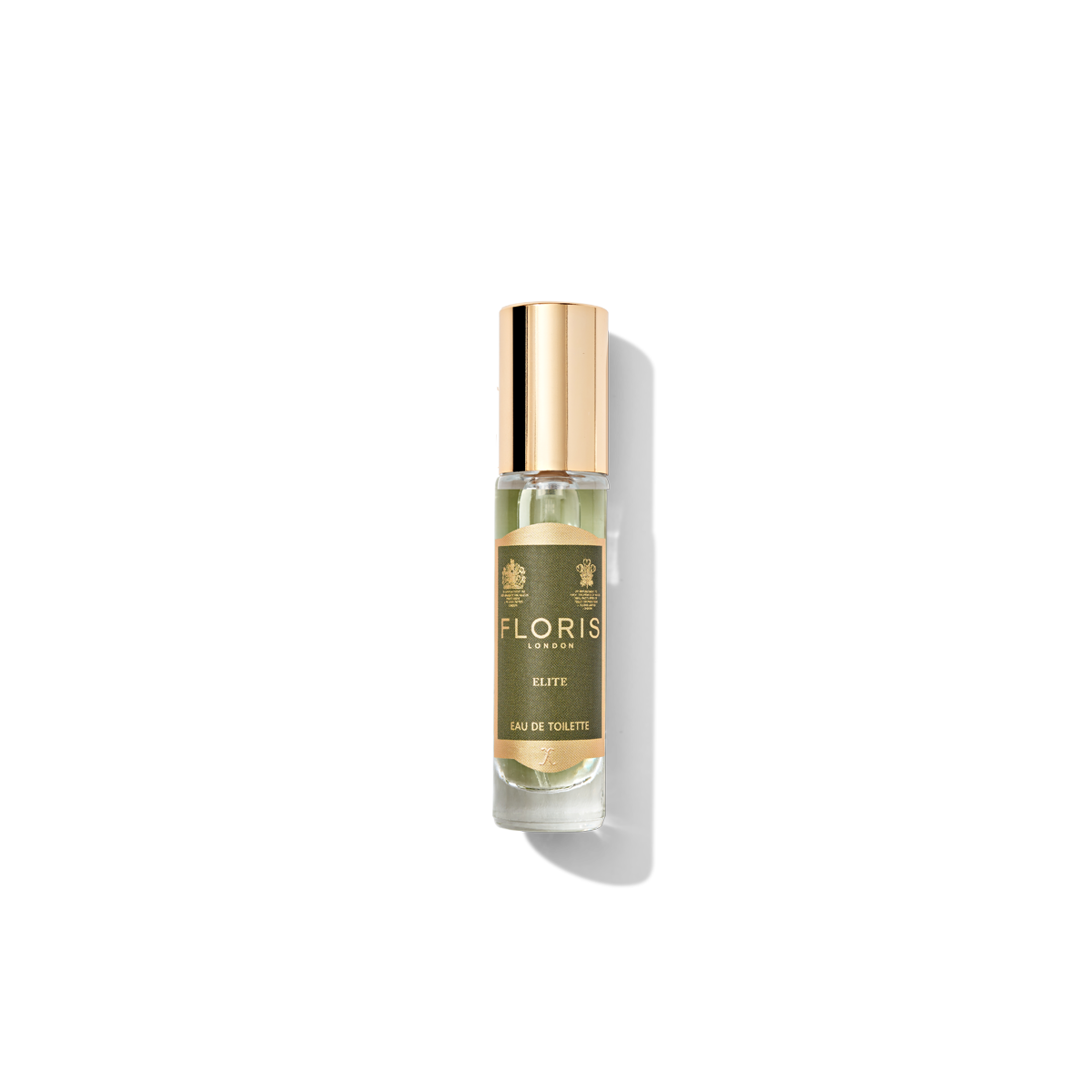 A complex fragrance with enduring appeal and British character that is both fresh and woody. Mellow woody notes of patchouli and vetiver are enlivened with a cool citrus twist of bergamot, grapefruit and lemon. This is punctuated in great interplay with the green resinous notes of cedar leaf and spicy juniper berry.

Lavender and fir balsam with a touch of bay are key to the character of the heart. Mossy notes then play a leading role as the fragrance evolves with amber, musk and a hint of leather in the base round off this timeless scent.

This Eau de Toilette is Vegan.
Fragrance Notes
Bergamot | Cedar Leaf | Grapefruit | Juniper Berry | Lemon | Petitgrain
Bay | Fir Balsam | Lavender
Amber | Cedarwood | Leather | Moss | Musk | Patchouli | Vetiver
A favourite of the Floris family since it was created in 1979 by the late Michael Bodenham, Elite is a fragrance to return to time and time again. Named after 'Lotion Elite' – a Floris after shave cream which first featured in our catalogue in 1851. Elite was initially a slow burner in the Floris range and shows that patience in the art of perfume creation, really does pays off. Maintaining a few loyal followers, as the 1980s progressed, its admirers grew, both at home and across the continent, as exports to Europe increased. Elite has since gone on to become an icon among the Floris signature collection. It has found a second home among devotees across the world and particularly in Italy where the fragrance has gone from strength to strength and continues to maintain its popularity today, 40 years after it was launched.
Green, Woody

Aftershave

Mellow and woody, containing witch-hazel, a natural astringent and glycerine to help moisturise the skin

Green, Woody

Aftershave balm

Apply to dry skin after shaving as borage oil specifically helps skin to retain its natural moisture 

Green, Woody

Moisturising bath & shower gel

Leave skin cleansed, soft and lightly scented with mellow, woody green notes

Green, Woody

Luxury soaps

Three finely fragranced signature soaps for men, hand wrapped and triple milled with a vegetable base

Green, Woody

Shaving soap & bowl

Apply to just washed skin, our shaving soap is formulated with shea butter to create a rich, creamy lather

Green, Woody

A triple-milled shaving soap refill to accompany our shaving soap bowl 

Green, Woody

Gift set

Subtly fragranced with the scent of Elite, mellow woody notes are enlivened with a cool...
"Elite is an expression of an elegant man, thoughtful and refined, with phlegmatic detachment: created in 1979, it has risen to the status of a masterpiece."
Silvio Levi | Pérfume by Calé
Floral, Fruity

Eau de parfum

Cherry Blossom Intense Eau de Parfum is an expression of natural beauty and evokes thoughts of spring

Floral, Green

Eau de parfum

Tuberose in Silk is defined by fresh green tuberose, iris, orange flower and camphor top notes with intense tuberose and...

Floral

Eau de toilette

Meet the new bloom, confident and modern, self-assured and warm, an elegant contradiction of silk and spice