Bouquet de La Reine
Eau de Toilette
Embrace curiosity, experience a warm rush of violet leaf, juicy blackcurrant buds and sensuous tuberose
Regular price
Sale price
$128.50
Unit price
per
Sale
Sold out
Add to Wishlist
Your wishlist has been temporarily saved. Please log in to save it permanently.
Share
Find a Stockist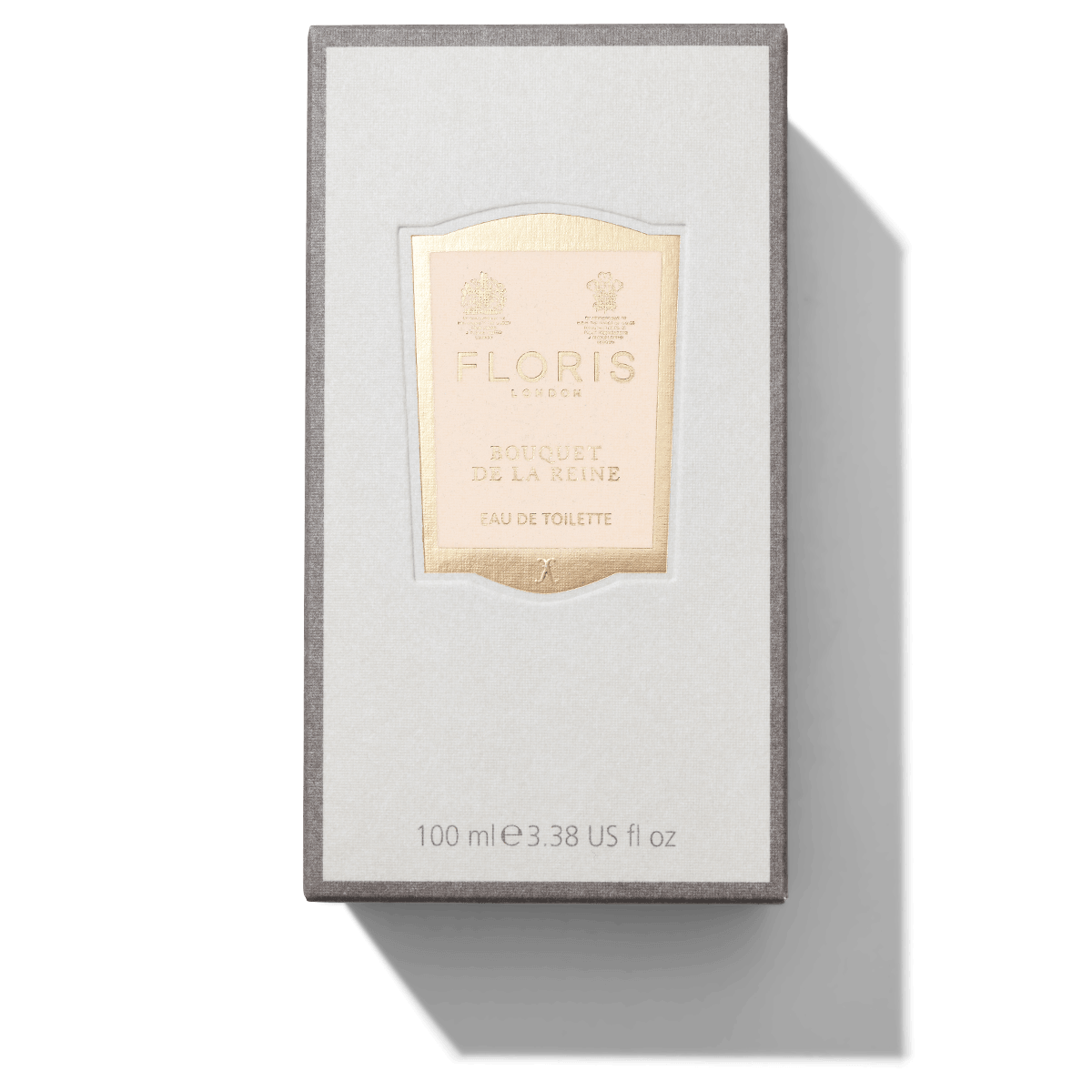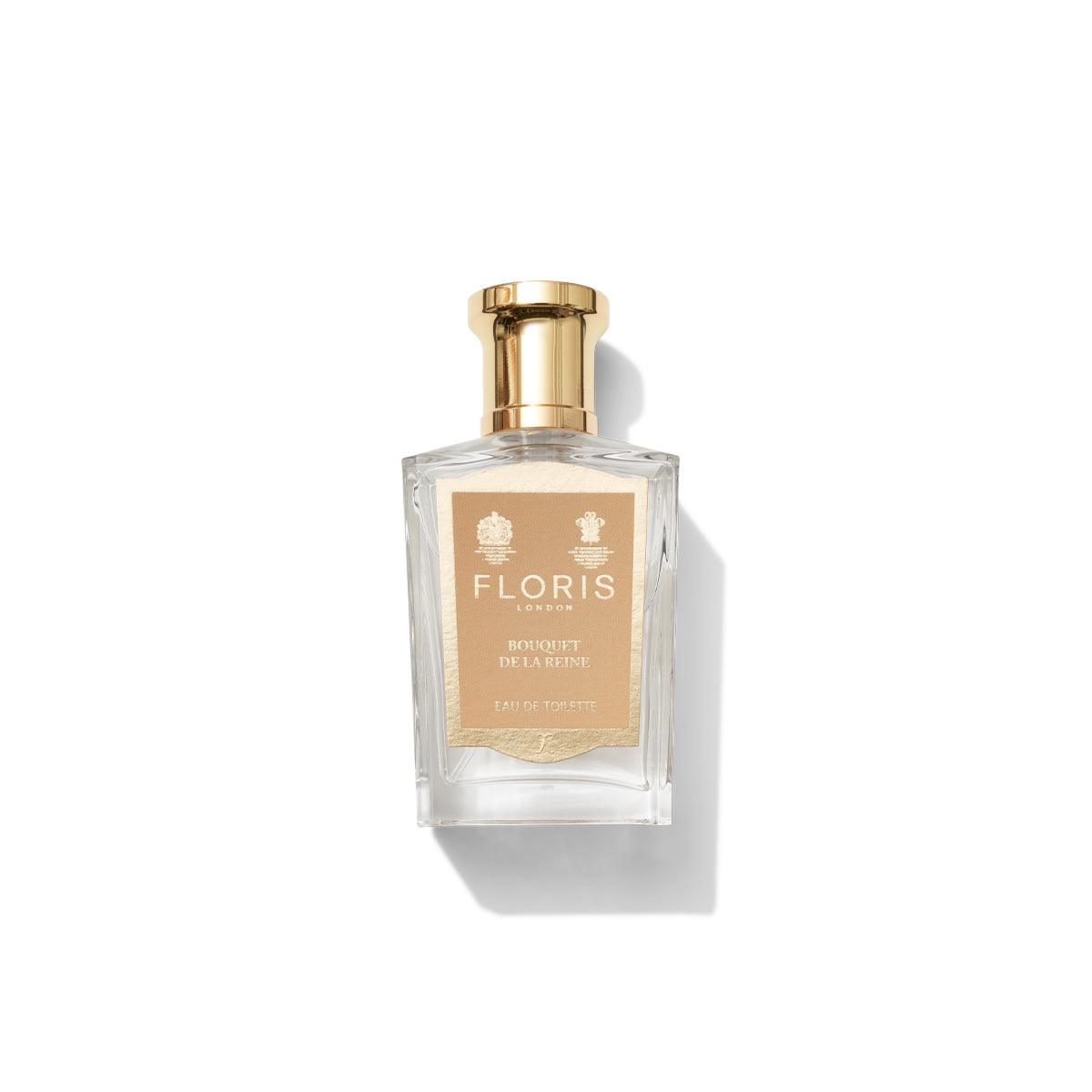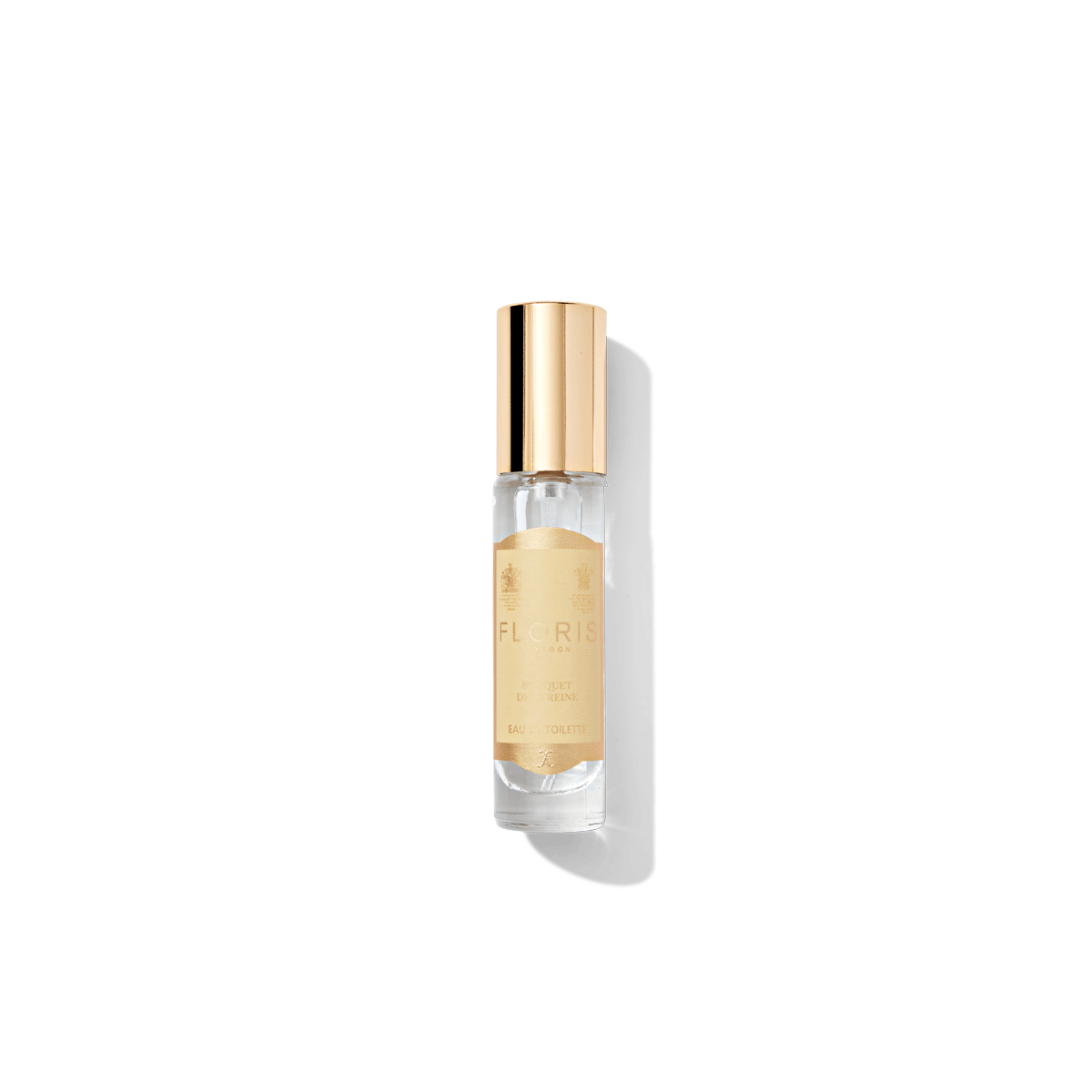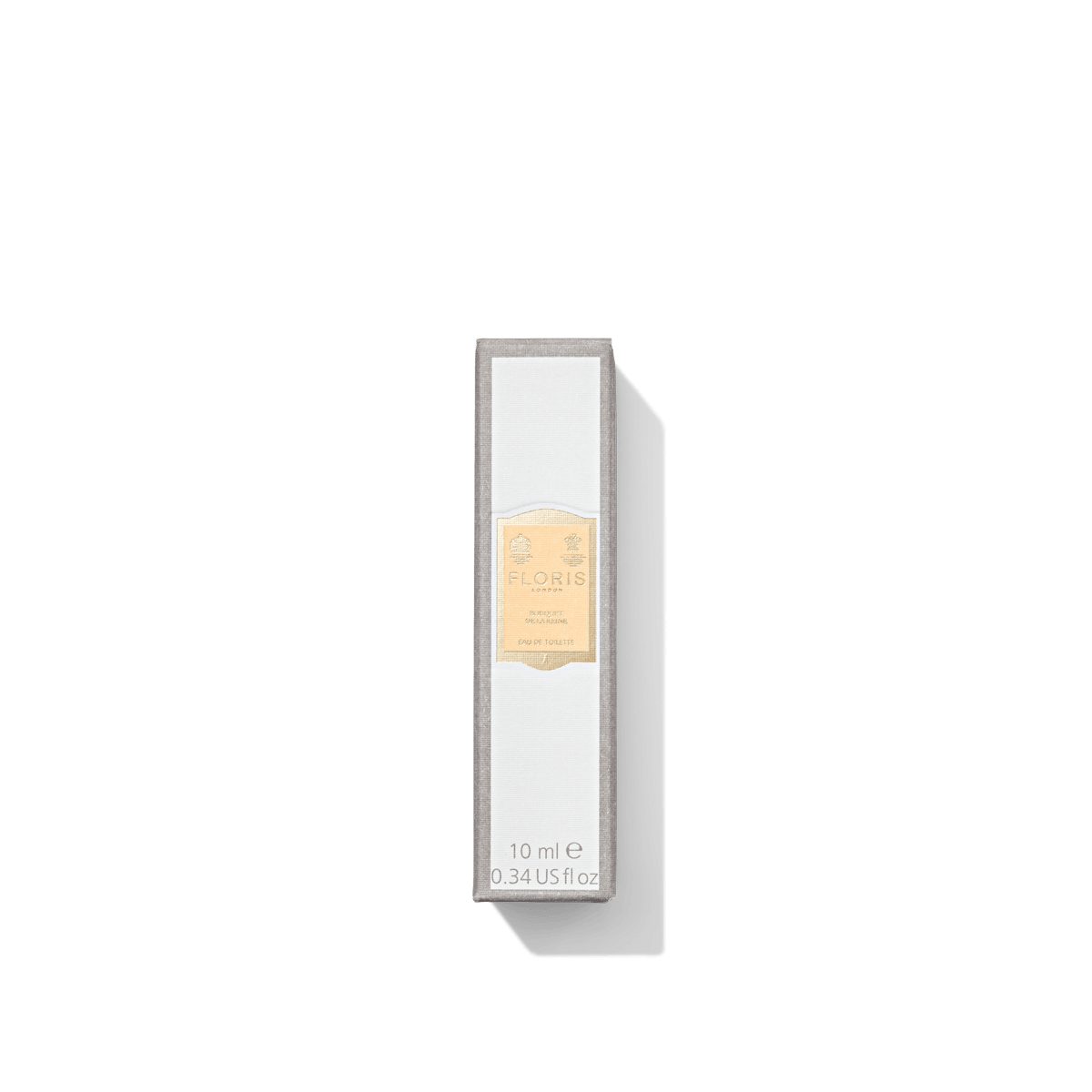 Embrace curiosity, experience a warm rush of violet leaf, juicy blackcurrant buds and sensuous tuberose. Always surrounded by laughter, colour, friends and loved ones, Bouquet de La Reine has a magnetic energy and charismatic allure.

The enticing soft fruitiness of fresh peaches combines with jasmine and rose entwined with exotic tuberose and ylang-ylang as the radiant floral heart unfolds and is brought back to earth with a base of rich green oakmoss, sandalwood and vanilla.

Taking on the imperial life. Delectable notes of a fruity floral effervescence bring a golden glow and a warm smile. Elegant and positive, Bouquet de La Reine has instant chemistry. Created for a queen of the royal court, a radiant reflection of timeless beauty.
Fragrance Notes
Bergamot | Blackcurrant Buds | Peach | Violet Leaf
Jasmine | Lily of the Valley | Rose | Tuberose | Ylang Ylang
Oakmoss | Sandalwood | Vanilla
Bouquet de La Reine – the Queen's bouquet – was created by Mr. Floris as a wedding gift for Queen Victoria when she married Prince Albert in 1840. The fragrance was then added to the Floris repertoire in 1860. A modern contemporary adaptation of this perfume was created and introduced to celebrate the Golden Jubilee of Her Majesty The Queen.
Floral, Fruity

Eau de parfum

Embrace the changing season with a soft, feminine floral fruity fragrance that evokes the gentle warmth of spring

Chypre, Floral

Eau de toilette

Beauty and intellect combine, energising the room with a powerful femininity

Floral Green

Eau de toilette

A balanced floral fragrance, both uplifting and warm, leaving a soft yet lingering trail

Floral, Green

Eau de toilette

Glittering with mystique, opulent and intensely feminine, a persuasive cocktail of Mediterranean blooms

Floral

Eau de toilette

Meet the new bloom, confident and modern, self-assured and warm, an elegant contradiction of silk and spice
"Very softly floral and a little woody it is the most romantic and alluring perfume I have ever found"
Floral, Fruity

Eau de parfum

Cherry Blossom Intense Eau de Parfum is an expression of natural beauty and evokes thoughts of spring

Floral, Green

Eau de parfum

Tuberose in Silk is defined by fresh green tuberose, iris, orange flower and camphor top notes with intense tuberose and...

Floral

Eau de toilette

Meet the new bloom, confident and modern, self-assured and warm, an elegant contradiction of silk and spice