Sirena
Eau De Parfum
An invigoratingly fresh and floral scent, this fragrance opens with a tropical blend of jasmine, marine and bergamot punctuated with pink peppercorn
Regular price
Sale price
$208.81
Unit price
per
Sale
Sold out
Add to Wishlist
Your wishlist has been temporarily saved. Please log in to save it permanently.
Share
Find a Stockist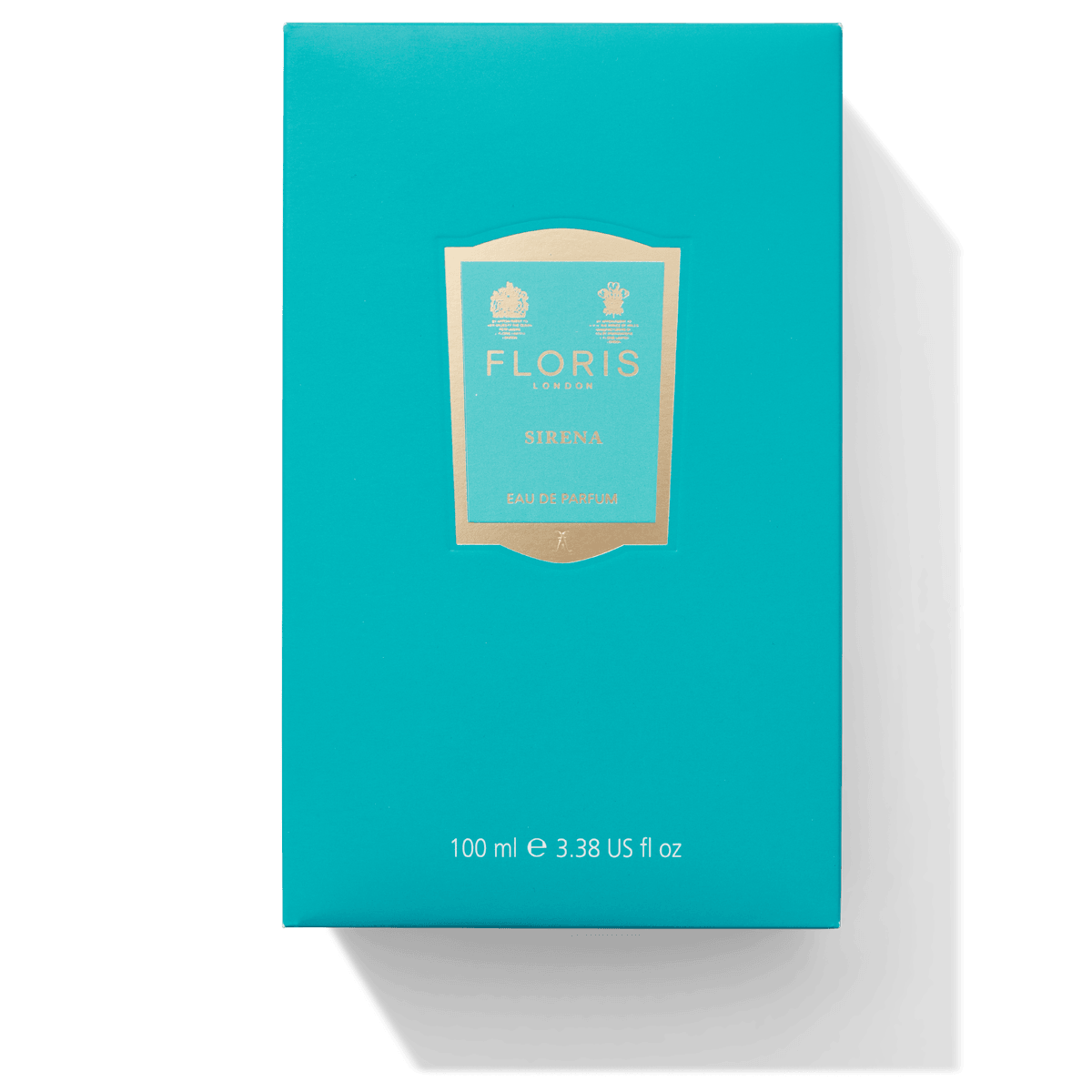 An invigoratingly fresh and floral scent, this fragrance opens with a tropical blend of jasmine, marine and bergamot punctuated with pink peppercorn. These exotic notes are perfectly combined with a floral heart of oleander, peony and rose, and accentuated with summer berries on a bed of musk, patchouli, and sandalwood.
Fragrance Notes
Jasmine | Marine | Bergamot | Pink Peppercorn
Oleander | Peony | Rose | Summer Berries
Musk | Patchouli | Sandalwood
Spanish for the word siren, Sirena takes inspiration from Mô, the legendary bronze mermaid of Mahon, Minorca. Birthplace to Floris Founder, Juan Famenias Floris, it was the beauty of this Mediterranean island that inspired Juan to compose his very first perfume creations on his arrival in London in 1730. This led to a lifelong path immersed in the enchanting world of perfumery. Sirena captures the spirit and warmth of this sun-kissed island and its rich flora lingering on a gentle sea breeze. A distillation of summer memories.
Floral, Fruity

Eau de parfum

Embrace the changing season with a soft, feminine floral fruity fragrance that evokes the gentle warmth of spring

Floral, Fruity

Eau de parfum

Cherry Blossom Intense Eau de Parfum is an expression of natural beauty and evokes thoughts of spring

Eau de parfum

Mulberry Fig is a scent that evokes a...

Citrus, Marine

Eau de parfum

A unisex scent that evokes the warmth of a Mediterranean sea breeze, sunshine and clear shimmering water
"I really wanted to find a perfume that was unique to the region and would take me back to our vacation every time I smelled it. Sirena is absolutely incredible in how much it captures the beautiful sweet and savoury smells of Minorca."
Floral, Fruity

Eau de parfum

Cherry Blossom Intense Eau de Parfum is an expression of natural beauty and evokes thoughts of spring

Floral, Green

Eau de parfum

Tuberose in Silk is defined by fresh green tuberose, iris, orange flower and camphor top notes with intense tuberose and...

Floral

Eau de toilette

Meet the new bloom, confident and modern, self-assured and warm, an elegant contradiction of silk and spice