Mulberry Fig Holiday Cracker
Holiday Cracker
Start your festivities with a fragrant surprise and indulge in the Mulberry Fig Holiday Cracker.
1 x 10ml
Regular price
Sale price
€29,07
Unit price
per
Sale
Sold out
Add to Wishlist
Your wishlist has been temporarily saved. Please log in to save it permanently.
Share
Find a Stockist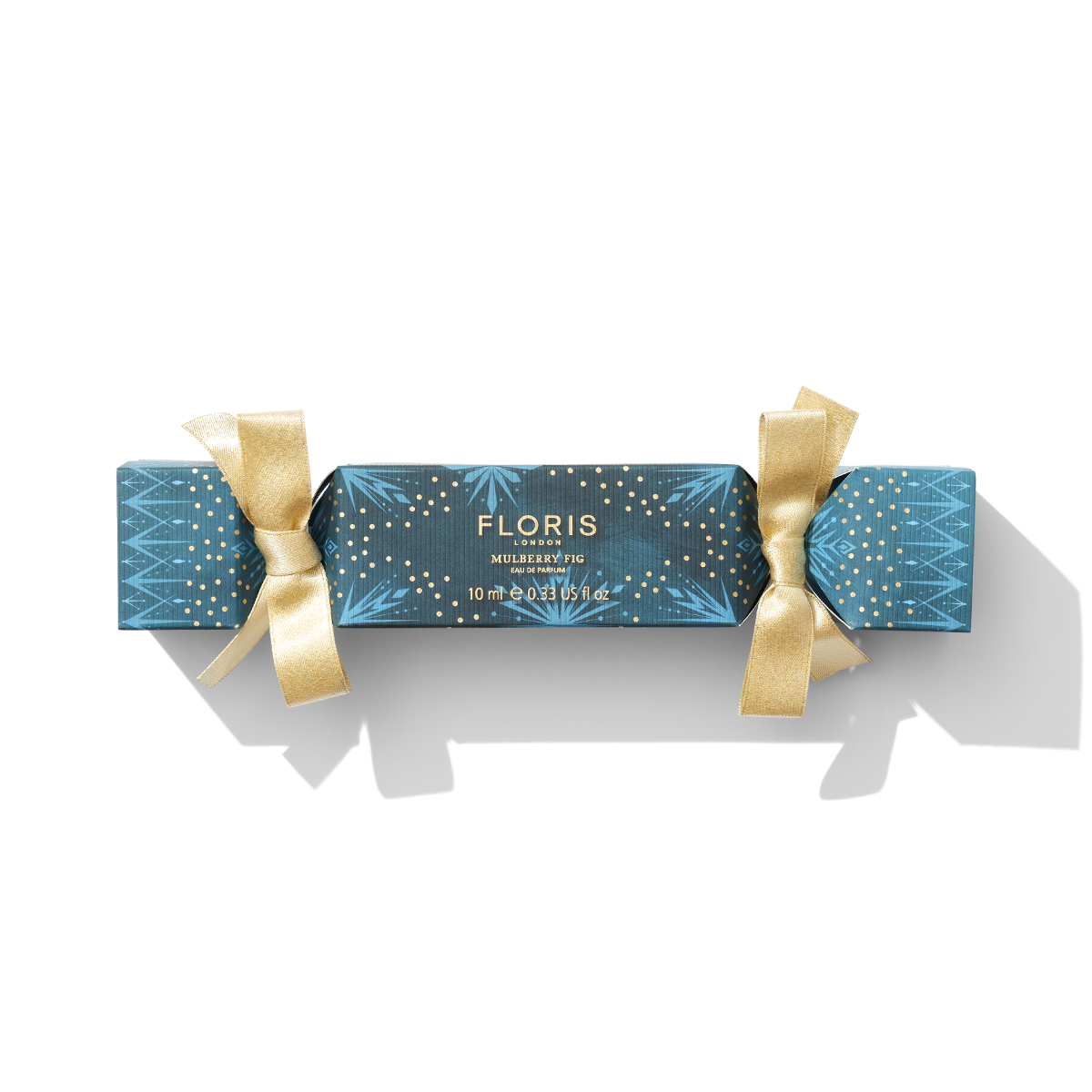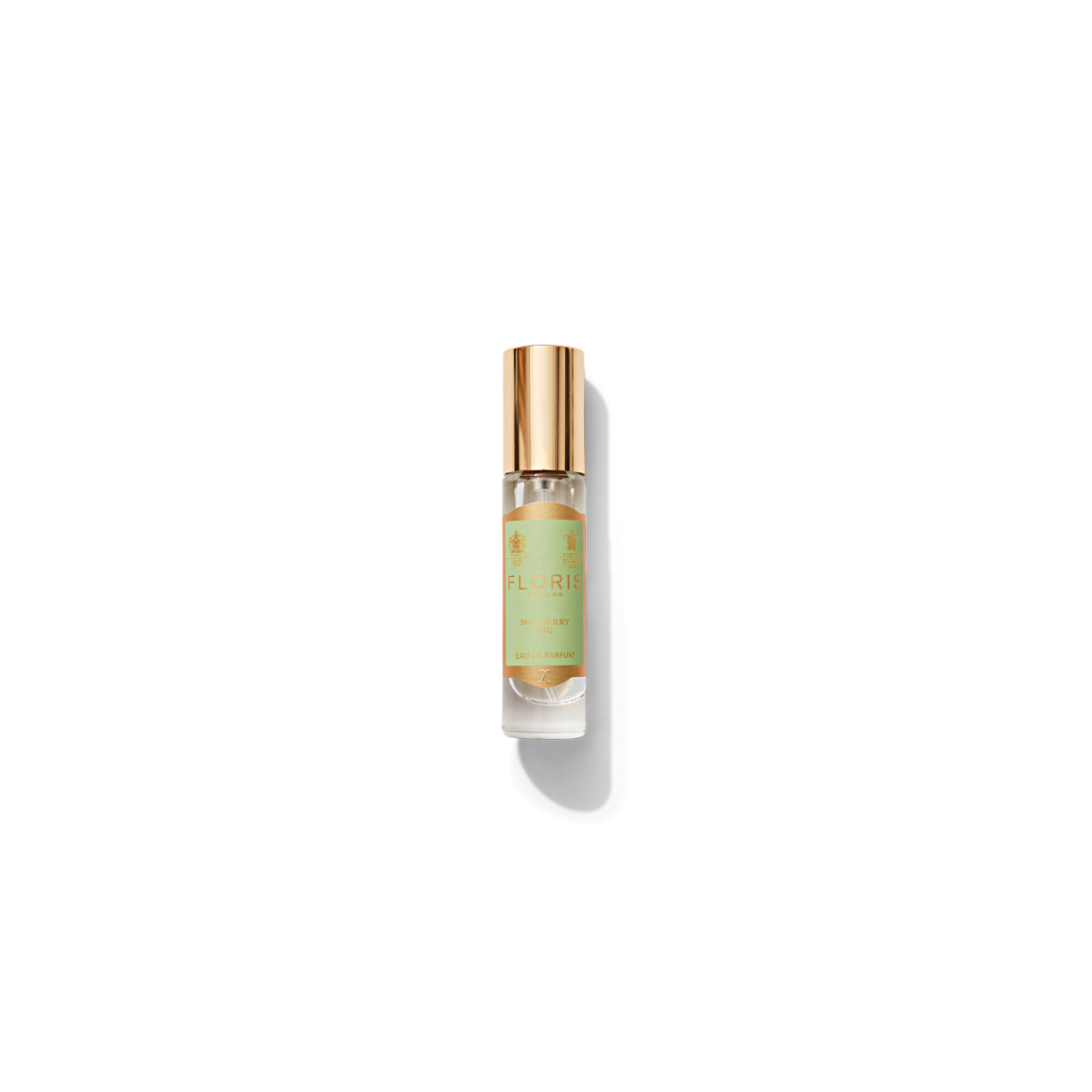 Bring a bit of British tradition to your celebrations this holiday season with a stunning holiday cracker containing our newly launched Mulberry Fig. Mulberry Fig evokes a floral amber fragrance combining the soft powdery character of orris with hints of fruit and spice. The perfume opens with a sparkle of fig and cardamom supported from the heart with fragrant green tones of vetiver and cypress. Amyris, cedarwood and sandalwood emphasise the overall woody character that permeates through the perfume.
Fragrance Notes
Fig | Cardamom | Violet Leaf
Orris | Vetiver | Coconut
Sandalwood | Cedarwood | Amber
Spark a beautiful memory, crossing arms with the loved ones next to us and breaking open holiday crackers, gleefully sharing in olfactory sensations.

Original designed by Tom Smith in 1845 and passed down through generations, Floris is keeping the tradition alive with a glittering collection of crackers designed with a scent for everyone at the table in mind. Gift an individual cracker or send the ultimate luxury and gift The Holiday Cracker Collection, including all three of this year's crackers.
Christmas set

2 x 50ml |

Regular price

Sale price

€179,22

Unit price

per

Double up the intensity of Cherry Blossom with a beautiful gift set

Christmas cracker

1 x 10ml |

Regular price

Sale price

€29,07

Unit price

per

Bring a bit of British tradition to your celebrations this holiday season with a stunning holiday cracker

Christmas cracker

3 x 10ml |

Regular price

Sale price

€87,19

Unit price

per

Bring a bit of British tradition to your celebrations this holiday season with a stunning holiday cracker
"Mulberry Fig is an expression and a celebration of the aroma, beauty and tranquillity of St. James's Park in bloom."
Edward Bodenham | 9th generation Floris family member & Perfume Director
Luxury soaps

6 x 100g |

Regular price

Sale price

€100,00

Unit price

per

Finely fragranced signature soaps, triple-milled with a vegetable base produce a rich, creamy lather

Gift set

3 x 10ml |

Regular price

Sale price

€72,66

Unit price

per

A delicate floral trilogy of fragrances for her, perfect for a season of celebration

Gift set

10 x 10ml |

Regular price

Sale price

€271,25

Unit price

per

The ultimate gift for every perfume connoisseur