Private Discovery Collection
Discovery Collection
Explore our craftsmanship and heritage through five of our most loved fragrances from our Private Series, Floris's most prestigious range of perfumes including Bergamotto di Positano, Honey Oud, 71/72, Cherry Blossom, and A Rose For…
5 x 2ml
Regular price
Sale price
$49.26
Unit price
per
Sale
Sold out
Add to Wishlist
Your wishlist has been temporarily saved. Please log in to save it permanently.
Share
Find a Stockist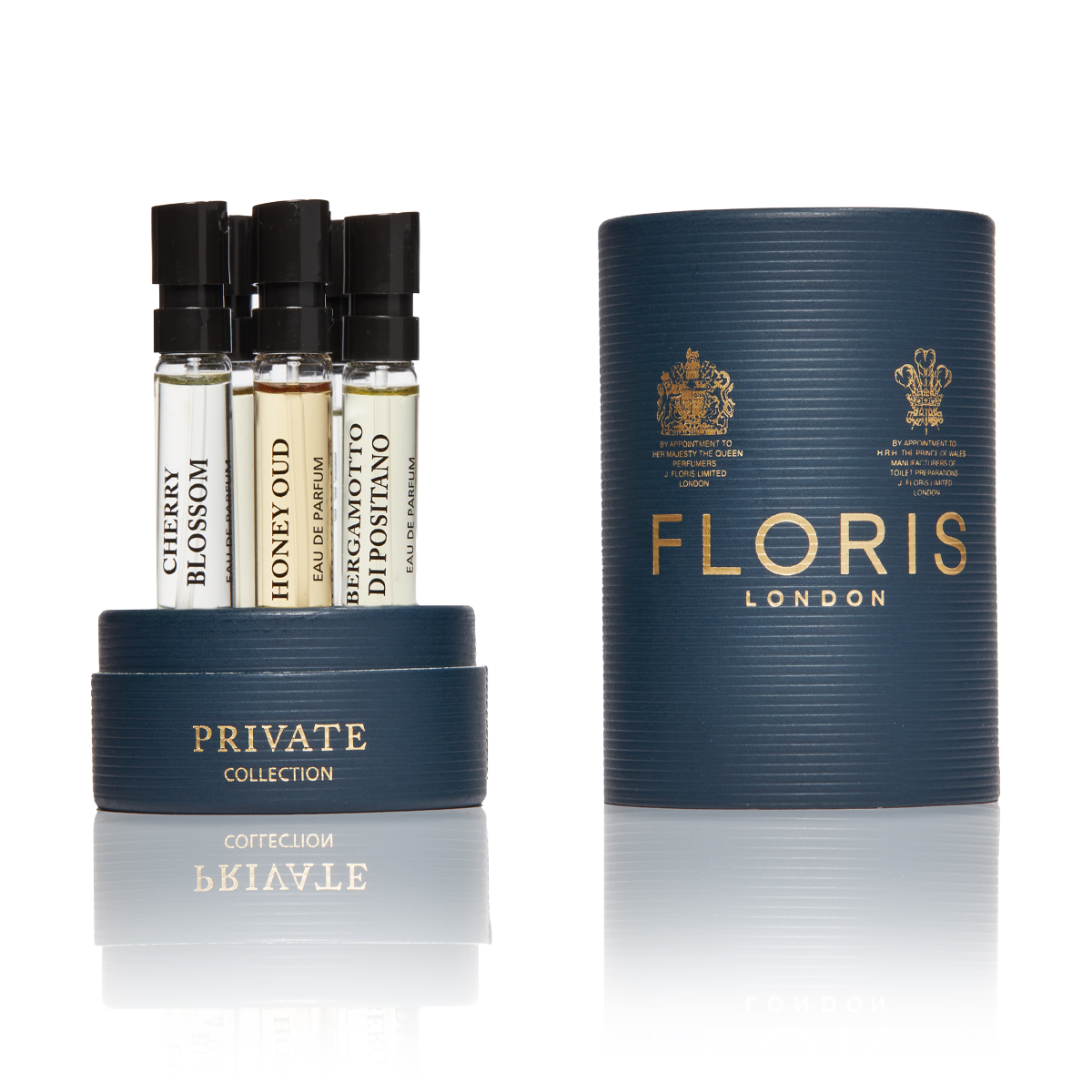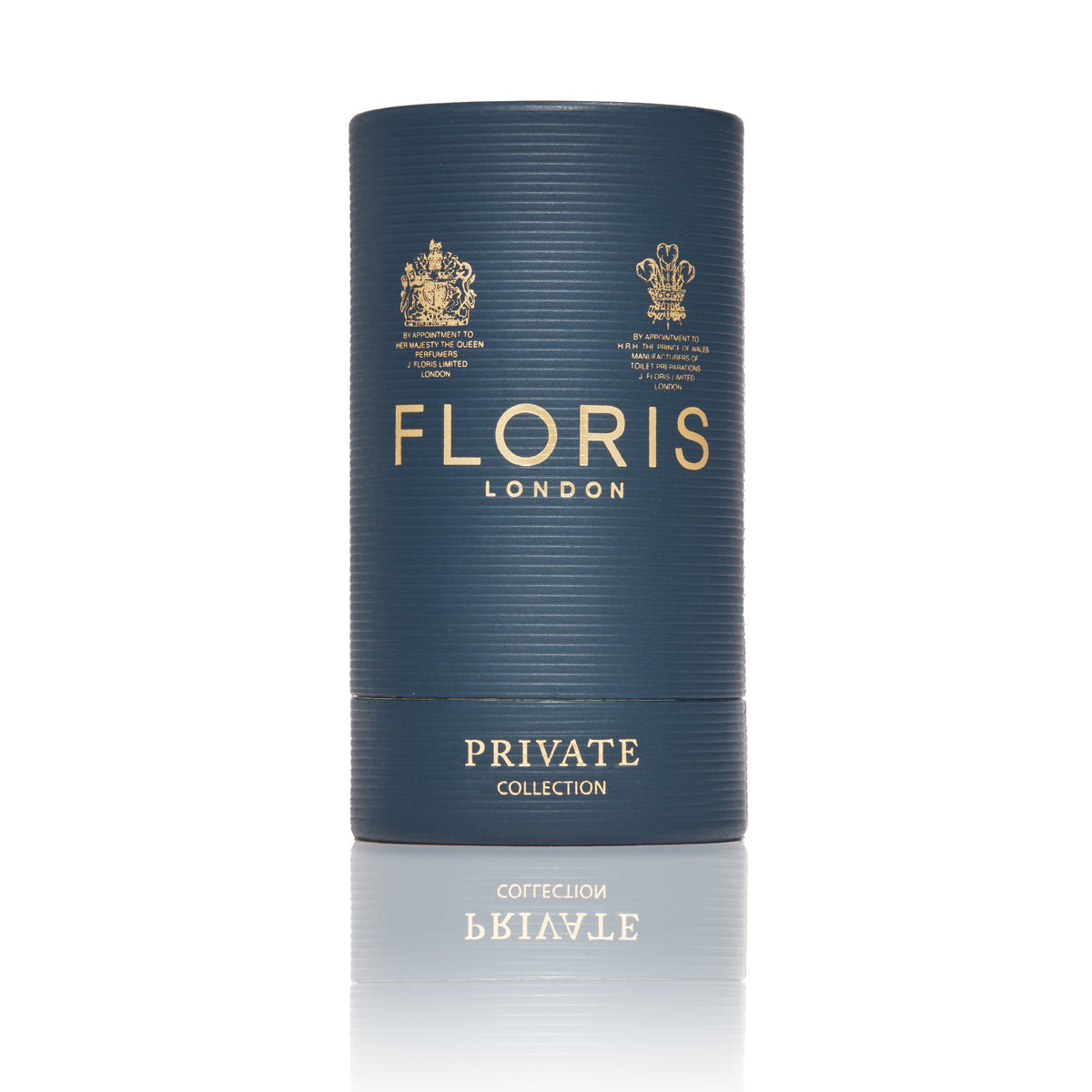 Explore our craftsmanship and heritage through five of our most loved fragrances from our Private Series, Floris's most prestigious range of perfumes containing five 2ml fragrance vials Bergamotto di Positano, Honey Oud, 71/72, Cherry Blossom, and A Rose For…

Bergamotto di Positano | Fresh bergamot, mandarin, and marine notes combine with orange blossom and a hint of vanilla at the heart, leading to wood, amber, and ginger at the base.

Honey Oud | A gourmand accord of English honey and vanilla combine to add a velvet softness to the oud oil.

71/72 | Aromatic juniper is paired with clean citrus notes, heady florals of jasmine and lavender alongside earthier notes of orris and oud.

Cherry Blossom | Opening with zesty hints of bergamot and pink peppercorns. The heart reveals the delicate notes of cherry blossom, osmanthus, peony, rose and ripe cherries conveyed through sensual musk and sandalwood notes in the base.

A Rose For… | The main character, a rose, is delicately wrapped in incense, oud, patchouli, and sandalwood giving the fragrance strength, refinement, and depth.
Woody Green

Discovery collection

Immerse yourself in the world of Floris with our Classic Collection including,...

Woody Citrus

Discovery collection

The Floral Collection is the perfect introduction to Floris's floral favourites

Oriental

Discovery collection

Discover your next signature scent with the Jermyn Street Collection, an elegant olfactory experience into the five...

Citrus, Marine

Eau de parfum

A unisex scent that evokes the warmth of a Mediterranean sea breeze, sunshine and clear shimmering water

Gourmand, Oriental

Eau de parfum

A gourmand accord of English honey and vanilla combine to add a velvet softness to the oud oil

Aromatic, Woody

Eau de parfum

A fragrance for a man who is confident, while understated, elegant yet eccentric

Floral, Fruity

Eau de parfum

Embrace the changing season with a soft, feminine floral fruity fragrance that evokes the gentle warmth of spring

Floral, Amber

Eau de parfum

An oriental rose of striking beauty, inspired by the affiliation of intense fragility yet powerful scent within the flower
Floral, Fruity

Eau de parfum

Cherry Blossom Intense Eau de Parfum is an expression of natural beauty and evokes thoughts of spring

Floral, Green

Eau de parfum

Tuberose in Silk is defined by fresh green tuberose, iris, orange flower and camphor top notes with intense tuberose and...

Floral

Eau de toilette

Meet the new bloom, confident and modern, self-assured and warm, an elegant contradiction of silk and spice