No.007 Eau de Parfum
Eau de Parfum
A rich and spicy fragrance with amber at its base, this captivating scent is a blend of refreshing citrus and juniper notes
Regular price
Sale price
$257.00
Unit price
per
Sale
Sold out
Add to Wishlist
Your wishlist has been temporarily saved. Please log in to save it permanently.
Share
Find a Stockist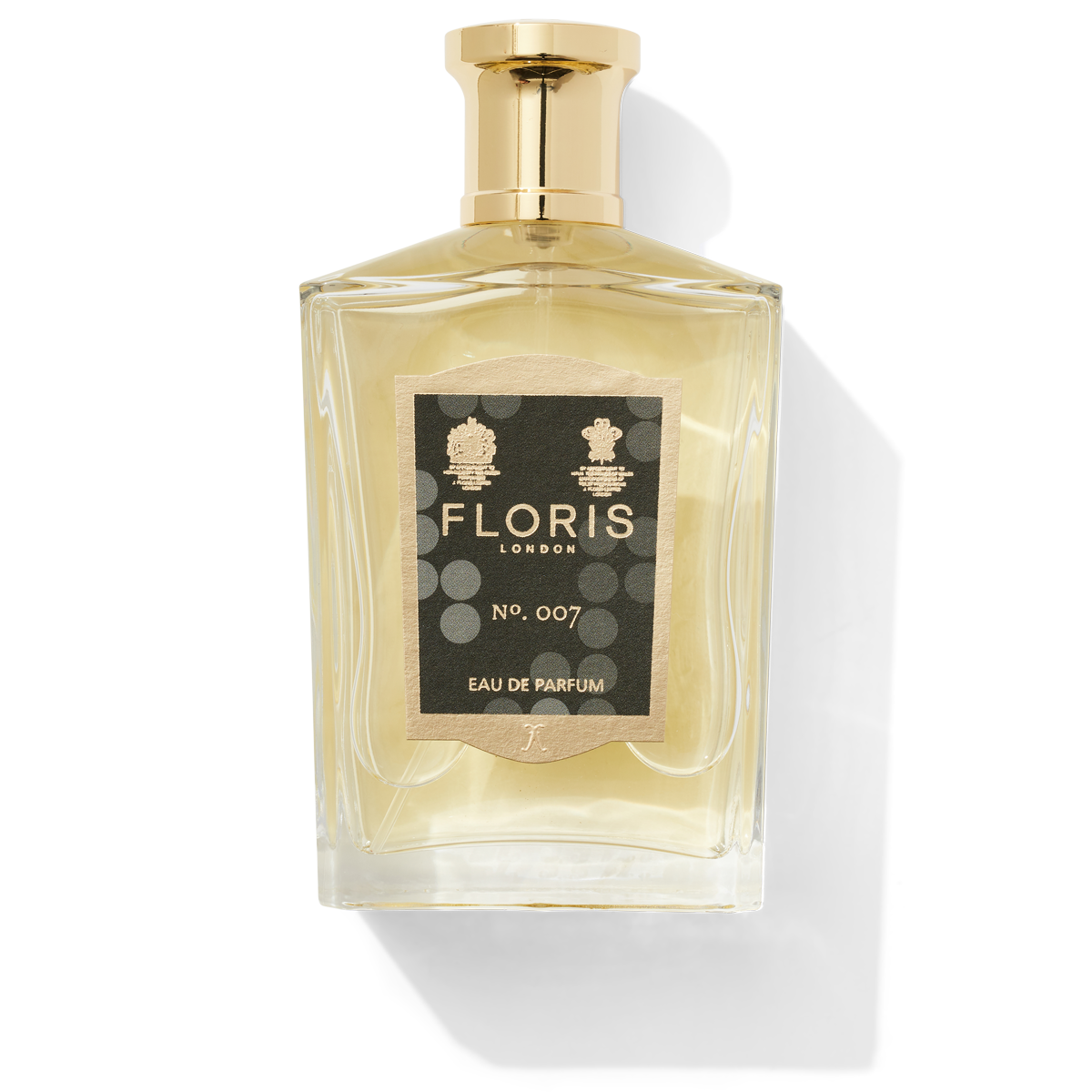 A rich and spicy fragrance with amber at its base, this captivating scent is a blend of refreshing citrus and juniper notes set against a subtly smoky accord with flashes of spicy dianthus carnation and an aromatic heart created by a fusion of rose, lavender, rosemary, and geranium, underscored by the reassuring warmth of sensual amber, sandalwood, oakmoss and musk.

This Eau de Parfum is Vegan.
Fragrance Notes
Amber | Sandalwood | Oakmoss | Musk
Rosemary | Rose | Carnation
Bergamot | Sweet Orange | Juniper | Geranium
Created in celebration of the James Bond film franchise's special anniversary, 60 years since the release of Dr No, in 1962.

This exclusive fragrance is fondly distilled from 60 incredible years of 007 on the silver screen. No. 007 naturally draws inspiration from the effortless style and substance of the legendary man himself, as well as being developed from carefully gleaning the spectacular cinematic experience of the exotic locations featured in the films, coupled with the diverse and truly exceptional cultural influence that the Bond films have inspired over generations.
Citrus, Woody

Eau de toilette

Orange and bergamot blended with lavender and neroli give this scent its classical cologne aspect 

Eau de parfum

A moody fragrance that embraces its green, mossy foundations and adds a sparkling modernity 

Oriental, Woody

Eau de parfum

The freshness of new leather complements the smoky aspects of the oud oil and geranium at the heart

Floral, Amber

Eau de parfum

An oriental rose of striking beauty, inspired by the affiliation of intense fragility yet powerful scent within the flower
"We are delighted to collaborate with EON Productions to create a fragrance that celebrates 60 years of James Bond films. Drawing on Bond's charming and sophisticated, yet nonchalant charisma, it was our desire to create a fragrance with strong character and style, but with an uncompromising edge."
Edward Bodenham | 9th generation Floris family member & Perfume Director
Floral, Fruity

Eau de parfum

Cherry Blossom Intense Eau de Parfum is an expression of natural beauty and evokes thoughts of spring

Floral, Green

Eau de parfum

Tuberose in Silk is defined by fresh green tuberose, iris, orange flower and camphor top notes with intense tuberose and...

Floral

Eau de toilette

Meet the new bloom, confident and modern, self-assured and warm, an elegant contradiction of silk and spice