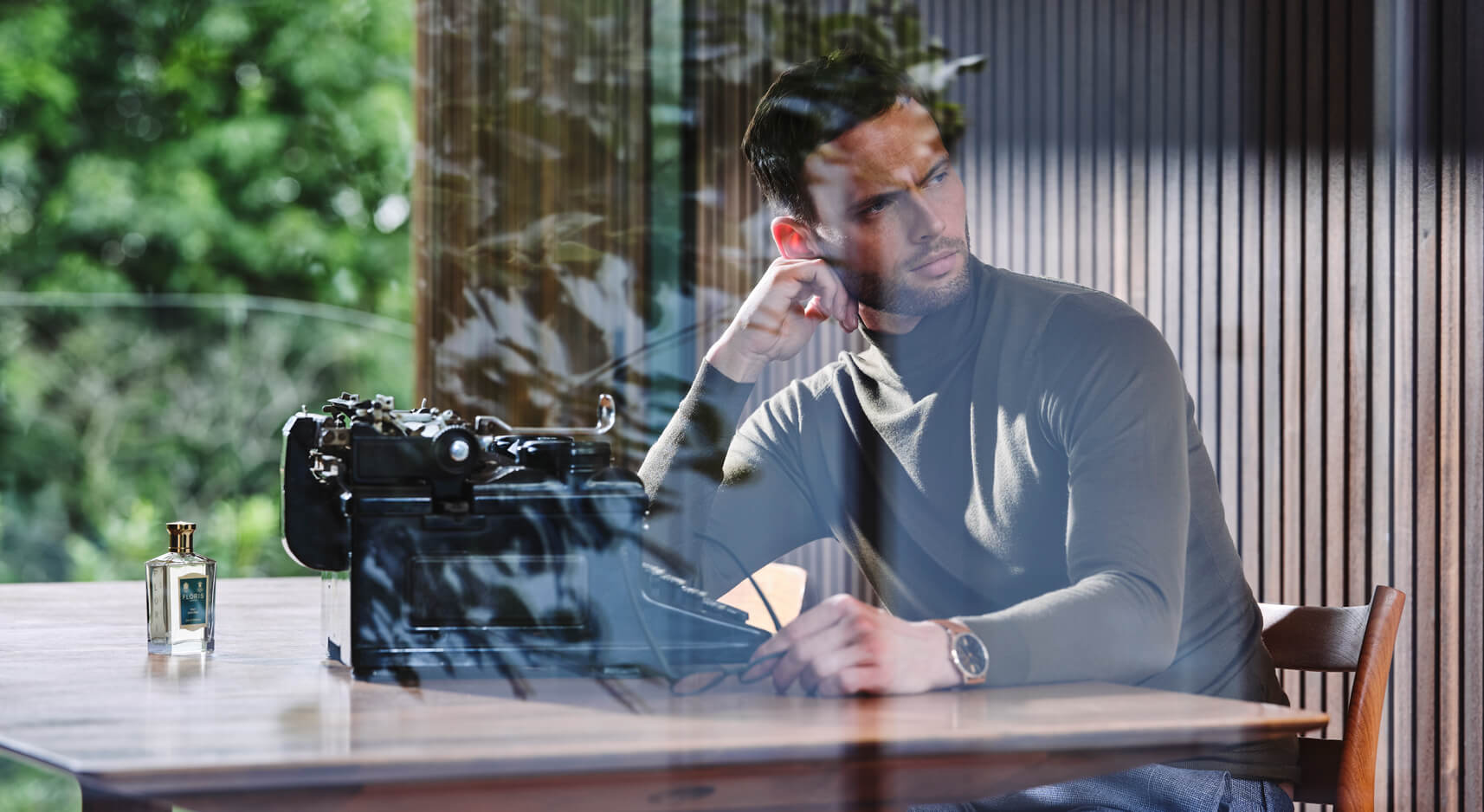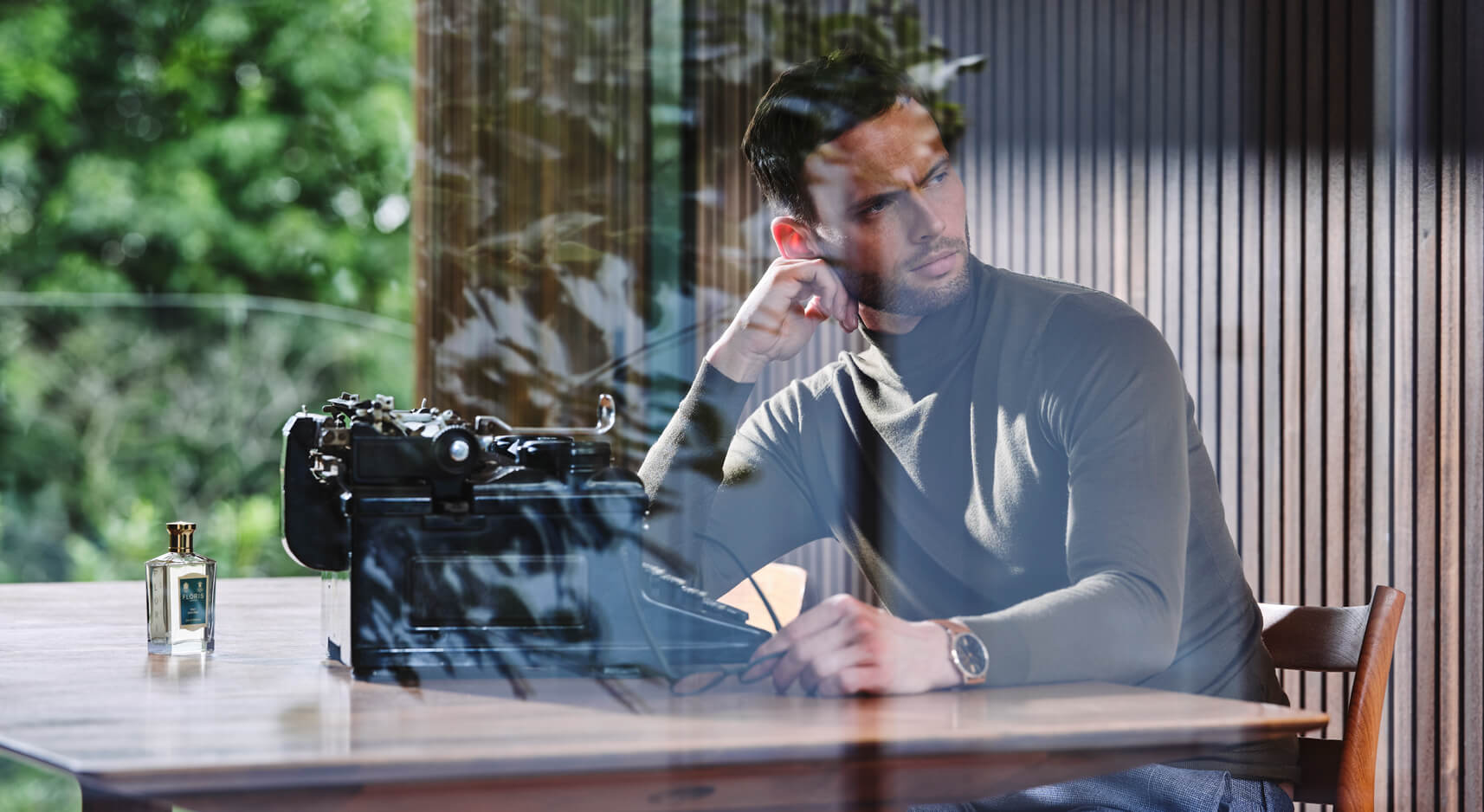 While we all have the best of intentions to strike through our to do list, for many working from home is a tricky adjustment to make. Read on to discover our tips and tricks on how to create a productive and how scent can play a part in helping you achieve the mood in which you are wishing to create.


Keep to a routine
When working from home, try and keep to the same routine as you would have done if you were heading into the office. Set your alarm early, make coffee, take a shower and maintain your daily skincare regime with our Gentleman Floris collection. Without having to rush into the morning commute, take more time over your morning tasks and indulge in a wet shave now and then with our shaving soap and razor collection.
When we are at home it is often easy to start fantasising about all the things we can tick off on our personal to-do lists but by using the time that would normally be spent commuting checking those boxes and getting personal tasks done, you start the working day already with a small feeling of achievement.


Create a productive work space
If you don't have the luxury of a separate study, dedicate a specific surface in your home to work and create an ergonomic set up. Keep work surface clean and tidy and use an invigorating home fragrance that will help you concentrate without being distracting. The aroma of eucalyptus oil has a refreshing and rejuvenating effect, and cinnamon is a scent said to improve memory and cognitive function both of which can be found alongside exhilarating ginger in our Ginger & Sandalwood scented candle.
If you are using your kitchen or dining table, sit in a different seat than you would normally use to eat at to try and disassociate it from being a place of family time and leisure (but make sure to sit back in your usual seat when it comes to lunch or dinner!).

Dress the part
When it comes to attire, we tend to agree with writer Simon Crompton who recommends still wearing a shirt whilst working from home, saying "if I'm wearing a shirt I feel I'm at work, no matter what else is going on. I think it's because I pretty much always wear a shirt during the working week, and usually don't at the weekend. It's pure association." Finish with a spritz of your everyday signature scent; smell is perhaps the oldest and most powerful of our five senses, and just another small hint of your everyday will help trick your mind into that head space.


Get some fresh air
The British weather always has a funny way of playing with us. After months of rain and storms, as soon as we are told that the outside world is off limits for the foreseeable future, the clouds have lifted, and the sun is shining here in the UK. If you can, take a turn about your garden, stand on your balcony or front step, or simply open the windows and make sure to take in the crisp, fresh air. Yearning for the scent of springtime flowers? You can also bring a touch of nature inside with a fresh green or floral home fragrance such as Hyacinth & Bluebell home collection.


Abide by home-time
For many of us, working at home can lead to blurring the lines between work time and home time. If you don't have a dedicated room for your work space, keep accessories minimal so they are easily put away and try lighting a calming scented candle to help switch your mindset from work to a more leisurely pace. Try our Oud & Cashmere scented candle which contains soothing notes of vanilla and soft cashmere. Over time you will begin to associate this scent with downtime so turn it into a ritual at the end of your working day.